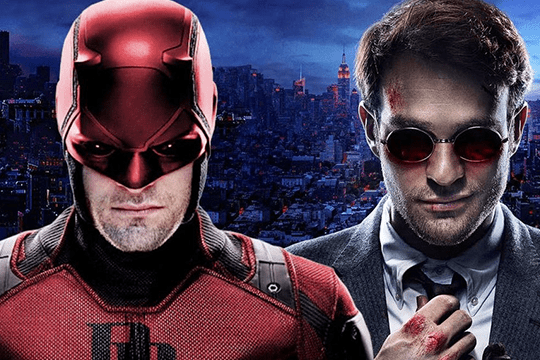 #10 Daredevil: This Marvel series follows Matt Murdock, attorney by day and vigilante by night. After being blinded in an accident, Murdock uses his heightened senses to fight crime on the streets of New York after the sun goes down.
Although the legal aspects of the show take a backseat to the superhero fights, Murdock's day job is vital to his beliefs in the criminal justice system and adds internal conflict when his alter ego takes the law into his own hands. This is a series you shouldn't miss if you are a comic book fan, and as a legal TV show, it's pretty good with a few cliches here and there. Available only on Netflix.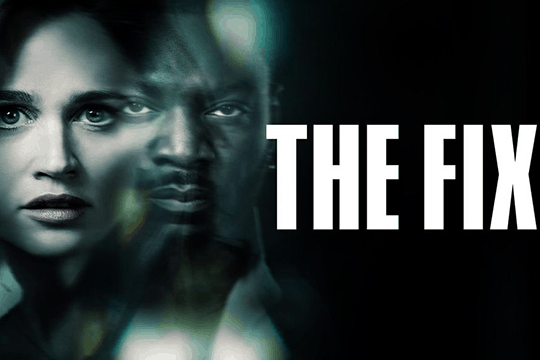 #9 The Fix: A new legal drama about Maya Travis, a Los Angeles district attorney who suffers a devastating defeat when prosecuting an A-list actor for double murder. Eight years later, when this same celebrity comes under suspicion for another murder, Maya finds herself lured back to the DA's office for another chance at justice.
The reviews on this show are mixed. Some of the situations presented in the series could be argued improbable, including malpractice-level legal high jinx. However, it is jam packed with drama and unexpected twists. It honestly depends on the viewer. Check it out, you might find this to be your next favorite show. Available on Amazon Prime, YouTube, and Vudu.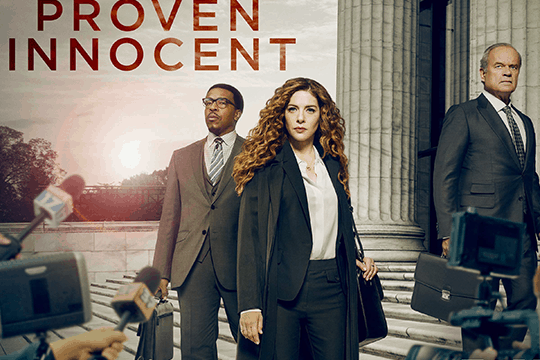 #8 Proven Innocent: The legal drama tells the emotional story of Madeline Scott, who was wrongfully convicted in a sensational murder case that made her an infamous media obsession. Later on, Madeline runs a legal firm with the very lawyer who helped set her free after 10 years in prison. Madeline's mission is to take on cases involving wrongful convictions and fixing the system that took her down.
Proven Innocent has a good cast, great setup and concept, but the writing and stories are average at best. Even so, if you are an experienced TV watcher, you should know to expect them and forgive them. Available on Amazon Prime, YouTube, and Vudu.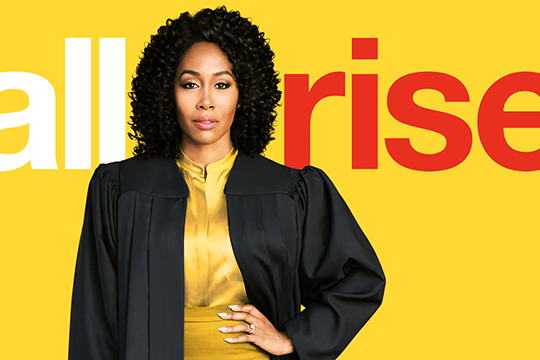 #7 All Rise: A look at the personal and professional lives of the judges, lawyers, clerks, bailiffs and cops who work at an L.A. County courthouse. Among them is Judge Lola Carmichael, a highly regarded and impressive deputy district attorney who immediately pushes the boundaries and challenges the expectations of what a judge can be.
The writing and production are as good as anything else on network TV, but the judge pretty much ignores laws so she can dispense her own justice. This can be extremely troublesome for many who watch legal TV shows for realism. So, it's more of a social commentary than what you'd expect. Regardless, All Rise is a breath of fresh air. Available on Amazon Prime, YouTube, and CBS.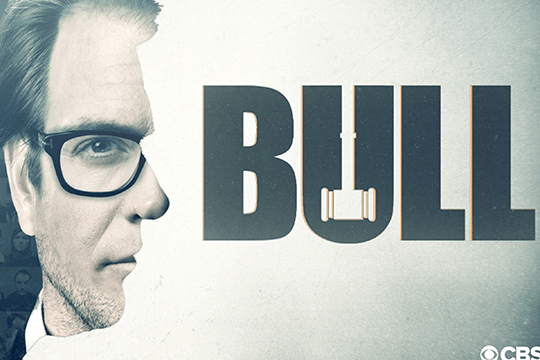 #6 Bull: Inspired by the early career of Dr. Phil McGraw, this series centers around Dr. Jason Bull and his team, who construct effective narratives to help their clients win.
Bull is charming and great, and the show itself has been compared to Person of Interest and Boston Legal. Many have praised it for starting off with an interesting premise, and as the story line continued in later seasons, characters grew more complex. If you are a fan of Dr. Phil, I would recommend this to you in a heartbeat. Available on Amazon Prime, YouTube, and CBS.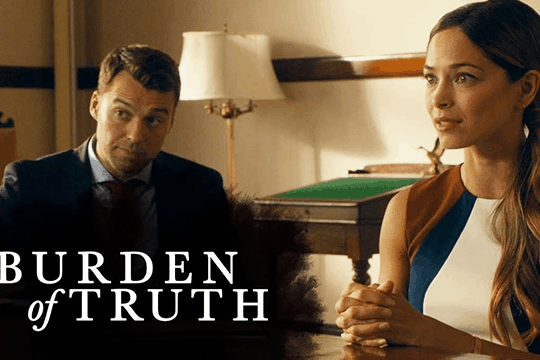 #5 Burden of Truth: When a mysterious illness targets high school girls, it's up to big city lawyer, Joanna Hanley, to return to her hometown and take the case. When Joanna becomes the target, someone from her past shows up to try and alter the course of events.
Burden Of Truth is a great television show that is just as informative as it is well acted. The twists on all the cases will keep you guessing on what happens next. Many will agree that this show is extremely engaging and unique. Available on Hulu, YouTube, and Vudu.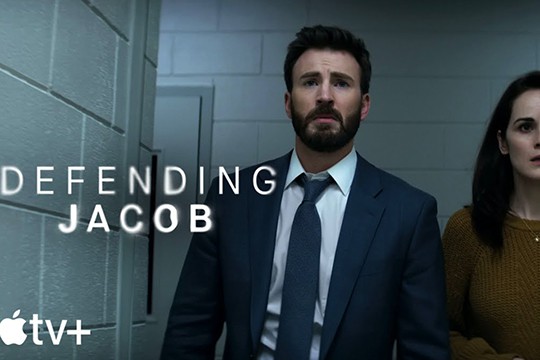 #4 Defending Jacob: After a shocking crime rocks a small town, an assistant district attorney finds himself torn between his sworn duty to uphold the law and his unconditional love for his son.
This limited series is a book adaptation, and like many book turned series, changes are bound to happen. However, this miniseries almost stands completely different, and the start of the show is one of its many highlights. A very captivating story-line with top notch acting and believable characters. Please don't hesitate to give this a try. Available only on Apple TV.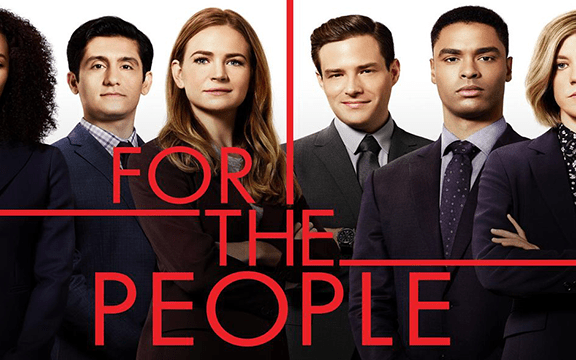 #3 For the People: Set in the Southern District of New York, also known as the Mother Court, brand new lawyers work for both the defense and the prosecution as they handle some of the most high-profile and high-stakes federal cases in the country.
The pilot sets the stage for future episodes admirably, and each episode explores 2 legal cases being represented by prosecutors and federal public defenders. The cases shown are very intriguing and the entire cast does a tremendous job keeping the audience entertained. It's like watching Grey's Anatomy, but with lawyers. If you like the Legal Drama genre, please give this a watch. Available on Amazon Prime, YouTube, and Vudu.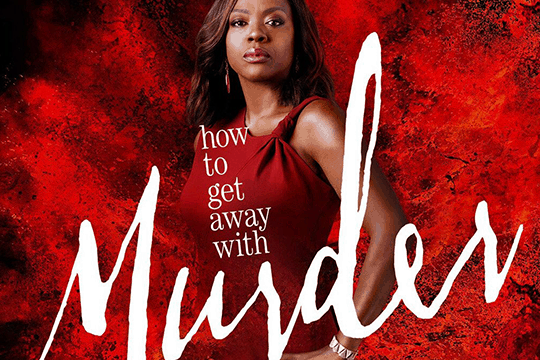 #2 How to Get Away with Murder: A brilliant, charismatic, and seductive professor of defense law, Annalise Keating, teaches a class called How to Get Away with Murder. Annalise, who is also a criminal defense attorney, selects a group of ambitious law students to assist with cases at her firm alongside her trustworthy employees. They become entangled in a murder plot that will shake the entire university and change the course of their lives.
Oscar and Tony winning actress Viola Davis is astounding. The plot is the cherry on the cake, and the twists throughout the story are simply hypnotizing. The only downfall is the slowness at the start, but having patience is needed because the payoff is brilliant work. Also, there is no better title than this. Watch it, right now, and drown in its magic. Available on Netflix, YouTube, and ABC.
Honorable Mentions: LAW & ORDER: SPECIAL VICTIMS UNIT: SEASON 21 (2020), Better Call Saul (2020), Suits (2019) used in previous list 10 Binge Worthy Legal TV Shows.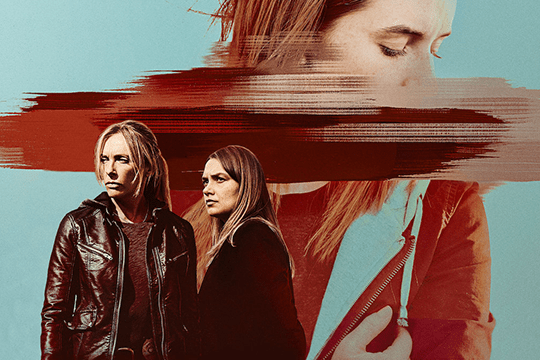 #1 Unbelievable: Based on the true story of a teenager who was charged with lying about having been raped, and the two female detectives who followed the path to the truth. 
Unbelievable is unbelievable. These performances are beyond amazing, and Toni Collete has never been better. A true story mixed with some of the best drama performances, equals the perfect television experience. It's extremely tough to watch at times, but totally worth it. This show is five out of five stars. Oh and did I mention this was based on actual events? Yeah, you need to see this. 
Do you agree with our list? Leave a comment!