The Department of Revenue, through the Division of Motor Vehicles, revoked a driver's license, following a hearing officer's determination that the driver had driven a motor vehicle with a blood alcohol content in excess of the statutory maximum. The district court reversed, holding that the initial stop of the driver's vehicle was not supported by reasonable suspicion. The court of appeals reversed the district court and held that the legality of the initial contact between the police and the driver was not relevant in the civil administrative proceeding to revoke the driver's license. The court also held that the exclusionary rule did not apply to suppress evidence of the driver's BAC. The supreme court holds that, under section 42-2-126, C.R.S. (2011), "probable cause" in the context of the driver's license revocation statute, as it existed at the time of the hearing in this case, refers to the quantum and quality of evidence necessary for a law enforcement officer to issue a notice of driver's license revocation, not whether the officer's initial contact with the driver was lawful. The supreme court further holds that the exclusionary rule did not apply to suppress evidence of the driver's BAC in the driver's license revocation proceeding. Accordingly, the supreme court affirms the judgment of the court of appeals.
Document Preview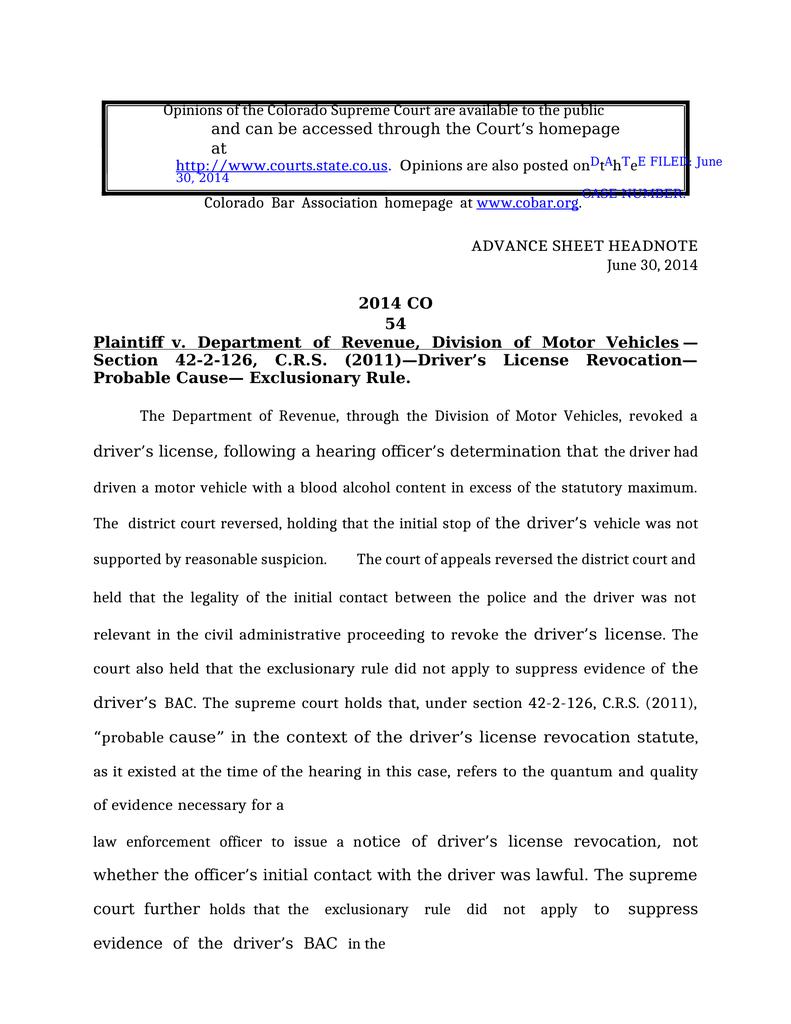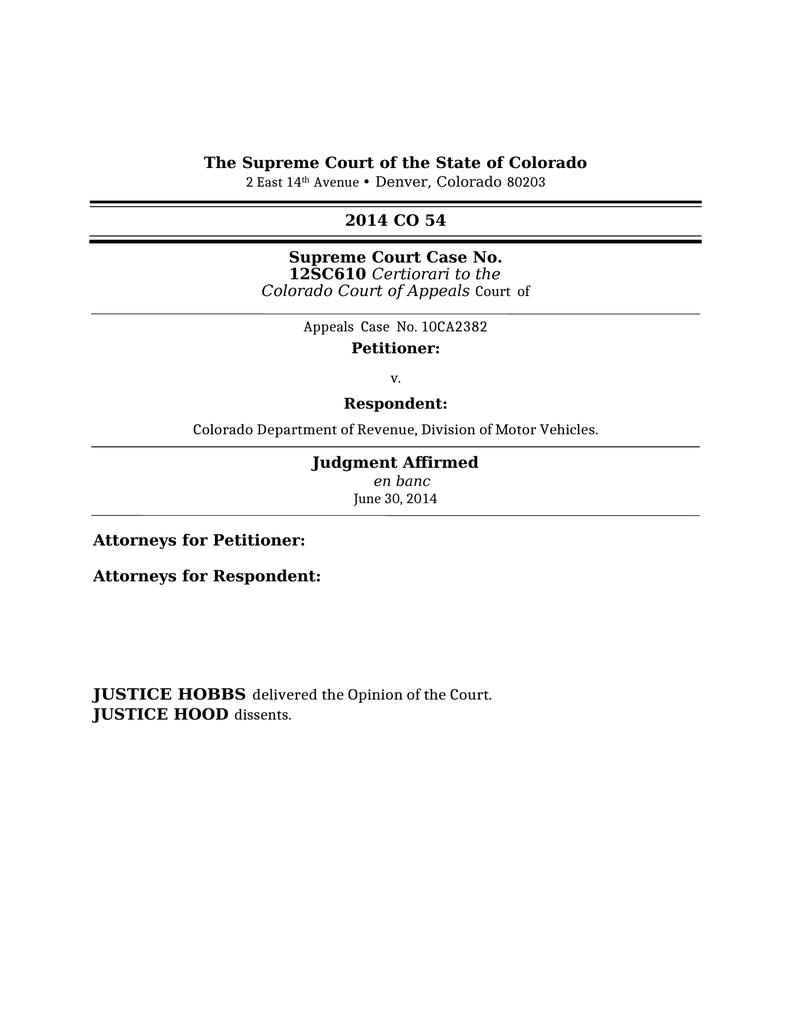 About Legal Documents from AttorneyDocs
AttorneyDocs.com is an online marketplace where lawyers upload their own court-used documents that are now part of the public domain, creating additional revenue from their work product, and helping other lawyers. We have a growing library of over 6,000 documents, spanning all areas of the law, and covering all 50 states and all 11 federal court districts. Sign up for your free account today to start buying and selling!