In law, abandonment is the relinquishment, giving up or renunciation of an interest, claim, civil proceedings, appeal, privilege, possession, or right, especially with the intent of never again resuming or reasserting it. Such intentional action may take the form of a discontinuance or a waiver. Appellant failed to present extraordinary circumstances to set aside dismissal of his appeal for failure to file a pre-hearing statement. Unlimited civil case — A general civil case that involves an amount of money over $25,000.
Document Preview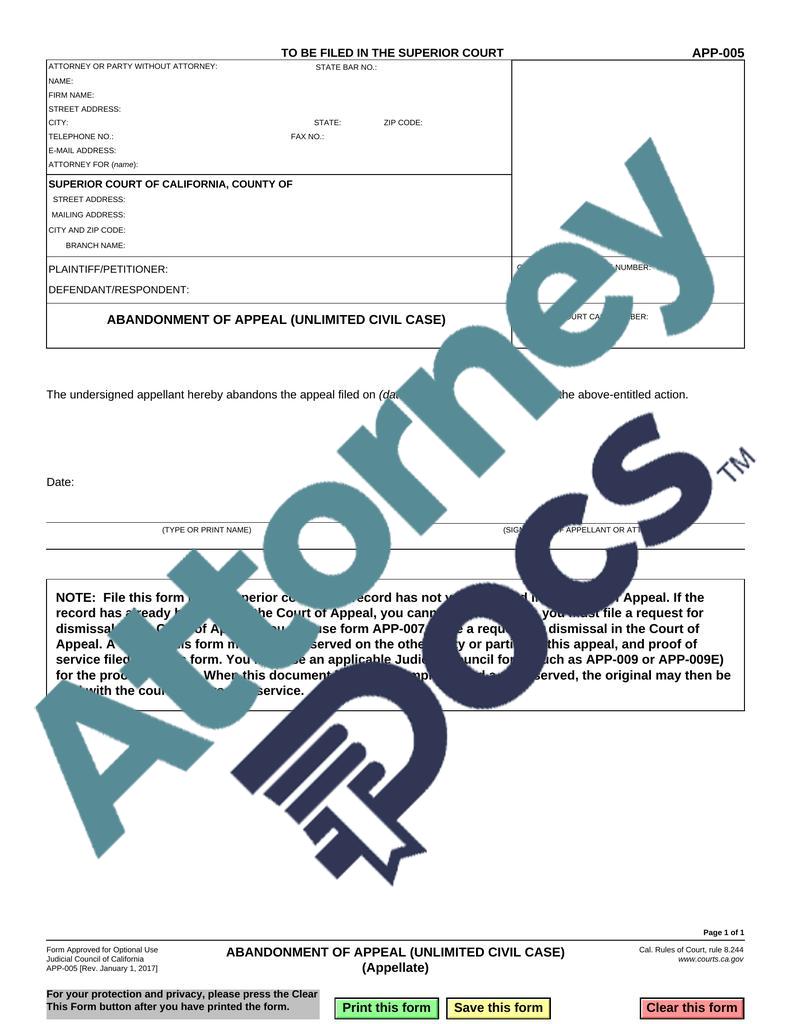 About Legal Documents from AttorneyDocs
AttorneyDocs.com is an online marketplace where lawyers upload their own court-used documents that are now part of the public domain, creating additional revenue from their work product, and helping other lawyers. We have a growing library of over 6,000 documents, spanning all areas of the law, and covering all 50 states and all 11 federal court districts. Sign up for your free account today to start buying and selling!