Recently used this power point in a case where my client was being charged with Sexual Assault against a Child, Sexual Assault as part of a Pattern of Sexual Abuse and Sexual Assault by A Person of Trust.  Client was find not guilty of all charges. The Power Point allowed me to push my theory of the case on the jury and provides a great outline of the closing argument.  Not as in depth as my other (Martinez) power point but just as effective in my Closing Arguments.  
Document Preview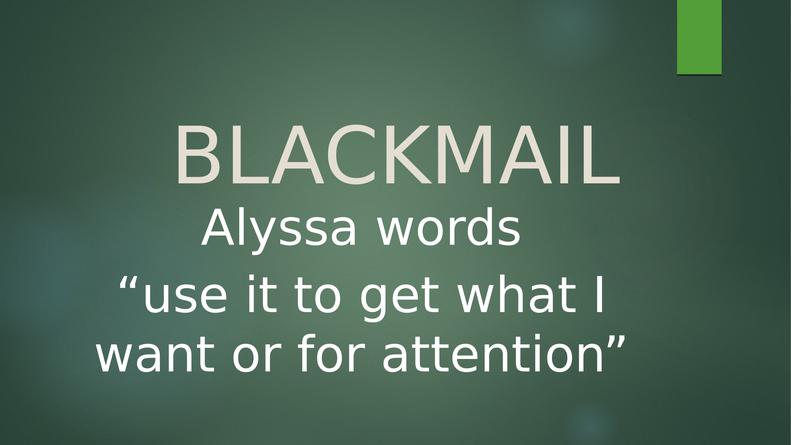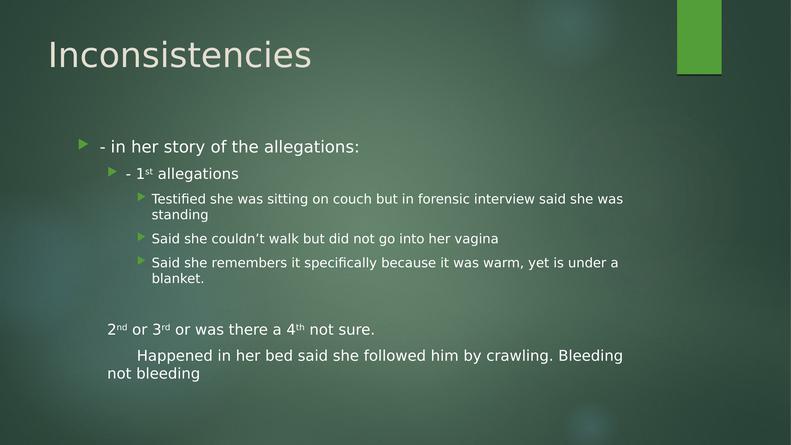 About Legal Documents from AttorneyDocs
AttorneyDocs.com is an online marketplace where lawyers upload their own court-used documents that are now part of the public domain, creating additional revenue from their work product, and helping other lawyers. We have a growing library of over 6,000 documents, spanning all areas of the law, and covering all 50 states and all 11 federal court districts. Sign up for your free account today to start buying and selling!