The personal representative has three kinds of duties to the estate and its beneficiaries:
the duty to be impartial (that is, not to favor the interests of one party over another);
the duty of undivided loyalty (not to put one's own interests in conflict with the interests of the estate); and
the duty to administer the estate with care and prudence
The PR also has specific duties, including:
collecting and taking an inventory of the assets of the estate;
managing these assets during the period of administration and paying the estate bills, including claims of creditors, expenses of administration and any taxes; and
making distribution to the heirs or the beneficiaries under a will.
Document Preview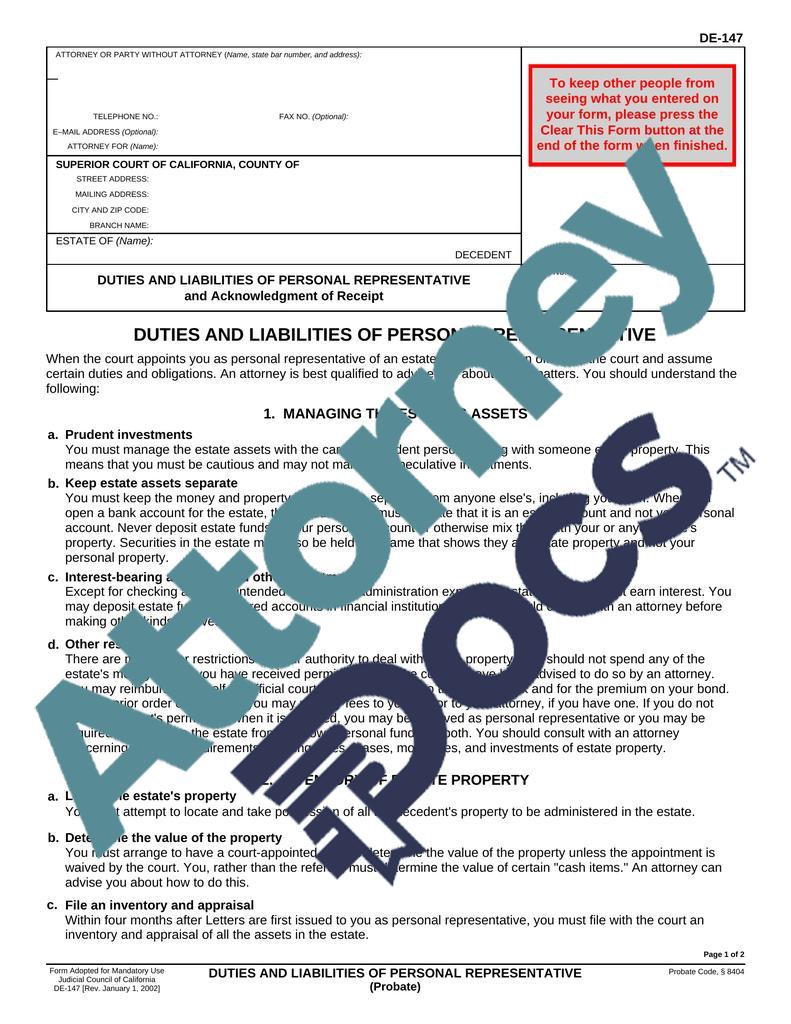 About Legal Documents from AttorneyDocs
AttorneyDocs.com is an online marketplace where lawyers upload their own court-used documents that are now part of the public domain, creating additional revenue from their work product, and helping other lawyers. We have a growing library of over 6,000 documents, spanning all areas of the law, and covering all 50 states and all 11 federal court districts. Sign up for your free account today to start buying and selling!