An appeal is a review of a court's decision by another court. A party may appeal an unfavorable judgment and certain orders in an unlimited civil case made in the superior court to the Court of Appeal for the district in which the superior court is located. Generally, the appeal must be based on an argument that a legal error was made by the superior court. An appeal is not a retrial. You will not be permitted to introduce new evidence, and the appellate court will not reassess conflicting evidence. You may not appeal on behalf of a friend, a spouse, a child, or other relative (unless you are a legally appointed guardian). The following is general information about the procedures for appeals of unlimited civil cases ("unlimited civil case" generally means a civil case in which the amount in controversy is more than $25,000; see Code of Civil Procedure sections 85 and 88).
Notice of appeal tells the other party or parties in the case and the superior court that you are appealing the decision of the superior court.
Document Preview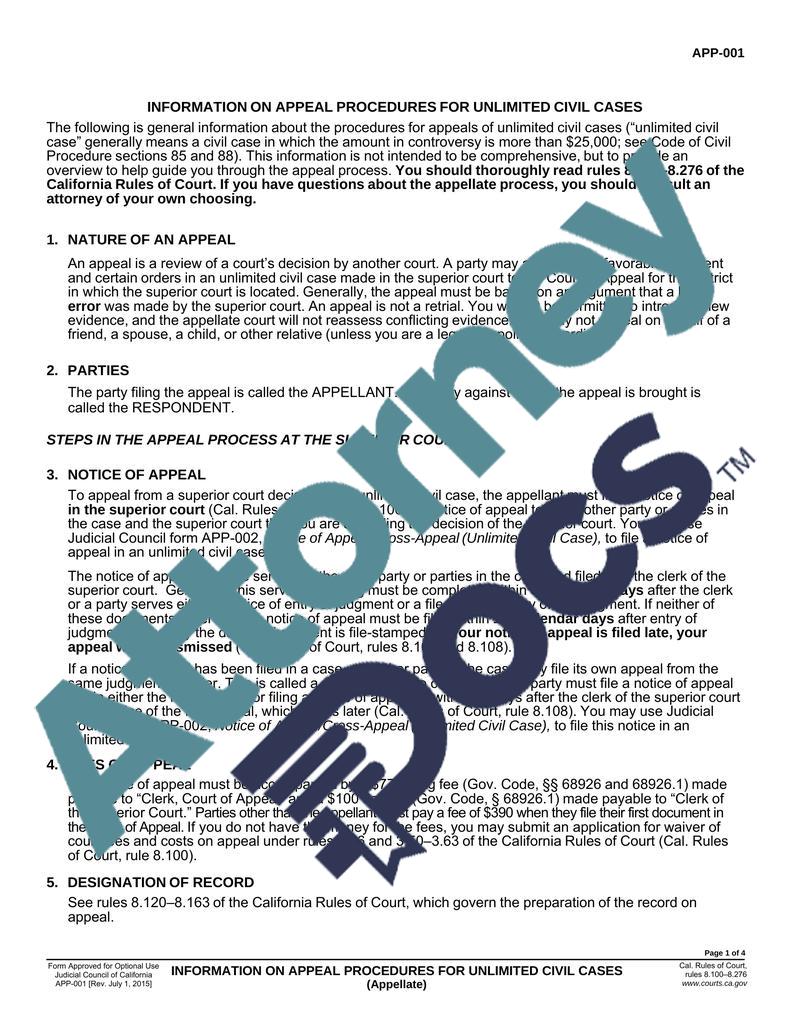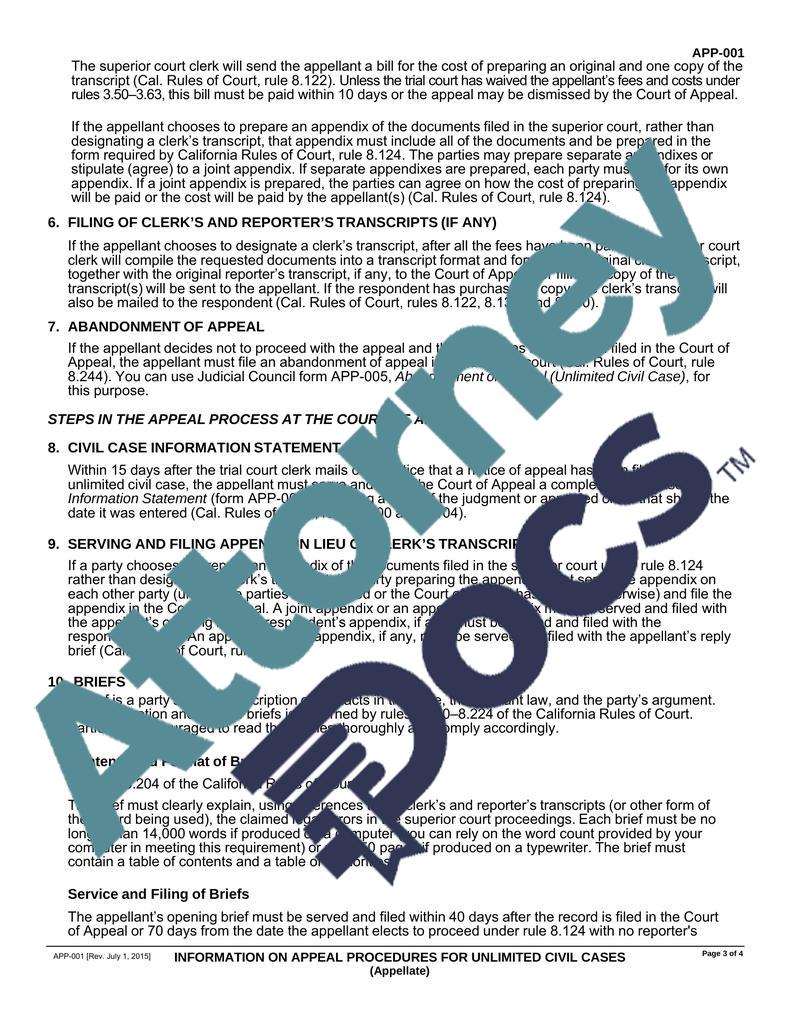 About Legal Documents from AttorneyDocs
AttorneyDocs.com is an online marketplace where lawyers upload their own court-used documents that are now part of the public domain, creating additional revenue from their work product, and helping other lawyers. We have a growing library of over 6,000 documents, spanning all areas of the law, and covering all 50 states and all 11 federal court districts. Sign up for your free account today to start buying and selling!