Motion for Disclosure of Psychiatric Treatment of Witnesses
Sex crimes are a category of offenses that generally arise when violence occurs during a sexual act, when there is a lack of consent by one party to the sexual act, or when someone engages in sex with an individual who is legally incapable of consent, such as a child.
Sex offender registration can also result in restrictions directly related to the nature of the crime, including: Restrictions on being in or near school zones; Restraining orders (which restrict being near the victim of the crime); and/or. Being able to work in certain places.
The top 10 states with highest number registered sex offenders are:
-Alaska.
-Delaware.
-South Dakota.
-Wisconsin.
-Texas.
-Michigan.
-Wyoming.
-Tennessee.
Document Preview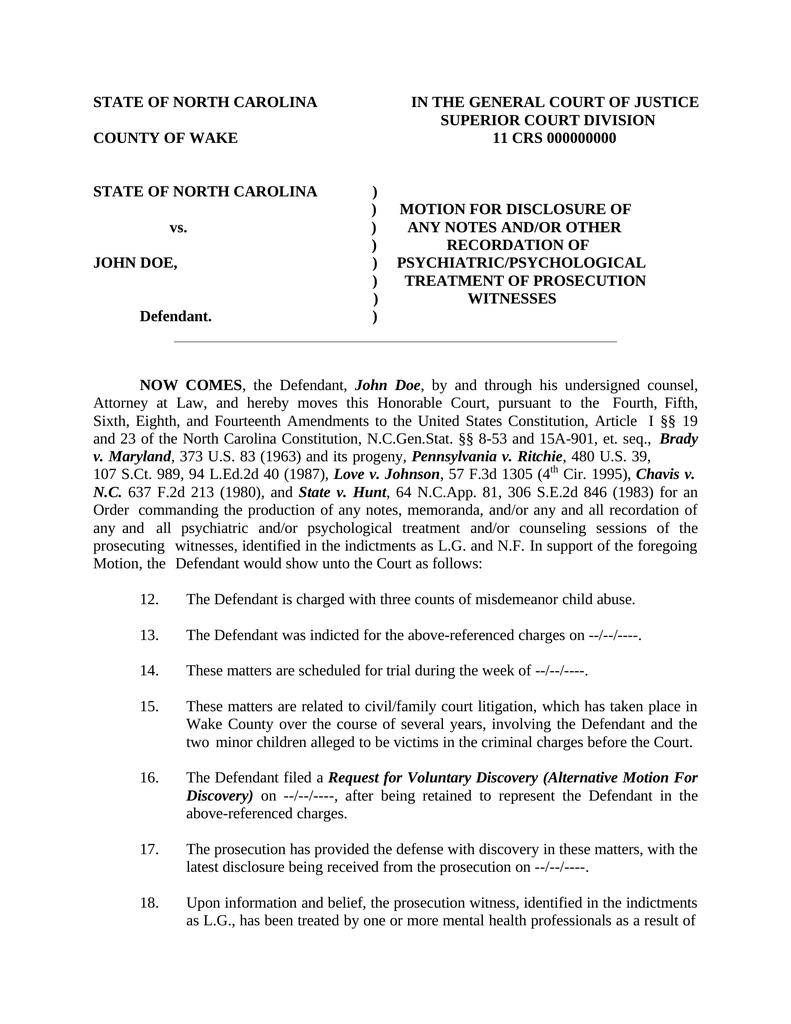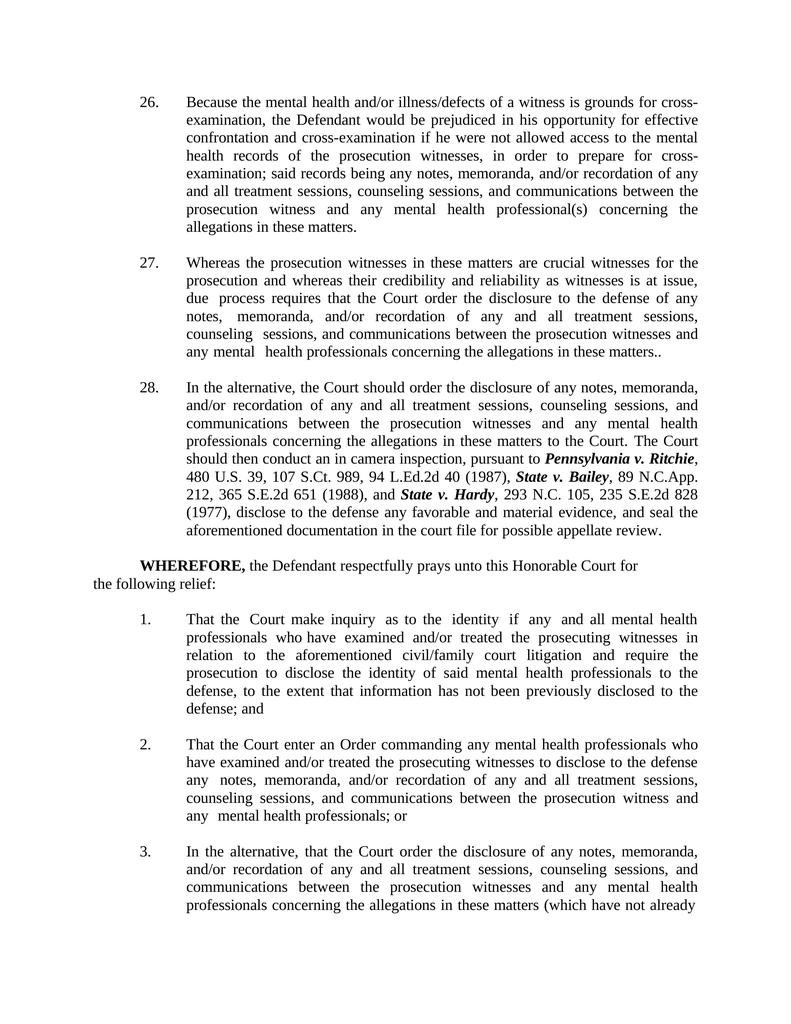 About Legal Documents from AttorneyDocs
AttorneyDocs.com is an online marketplace where lawyers upload their own court-used documents that are now part of the public domain, creating additional revenue from their work product, and helping other lawyers. We have a growing library of over 6,000 documents, spanning all areas of the law, and covering all 50 states and all 11 federal court districts. Sign up for your free account today to start buying and selling!