Motion for Immunity under Colorado Make My Day Law: This is somewhat of a specific fact issue. Domestic Violence case, where defendant and the alleged victim (his wife) were separated during a divorce. Defendant moved into a downstairs bedroom in the marital home, and put a lock on the door. Alleged victim attempted to force her way past defendant into this "dwelling", triggering charges of assault and harassment against Defendant.
While this motion was not successful at the pretrial/immunity stage (the court ruled that, as the parties had no formal lease, the alleged victim has as much standing to be in Defendant's separate bedroom as the defendant had), ultimately the defendant was acquitted after a jury trial (the jury really seemed to convinced of the Make My Day defense advanced at trial, which is separate form the immunity in the Make My Day law). The immunity issue would have been appealed (based on applicable CO Landlord/Tenant laws) had there been a guilty verdict.
Document Preview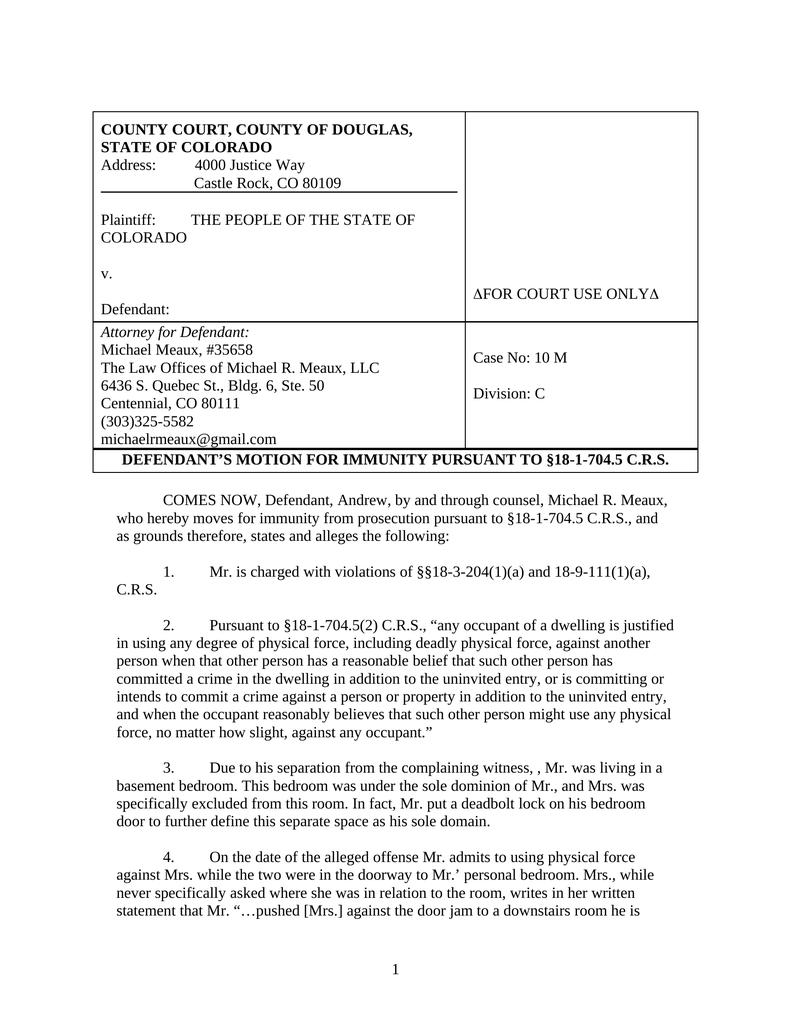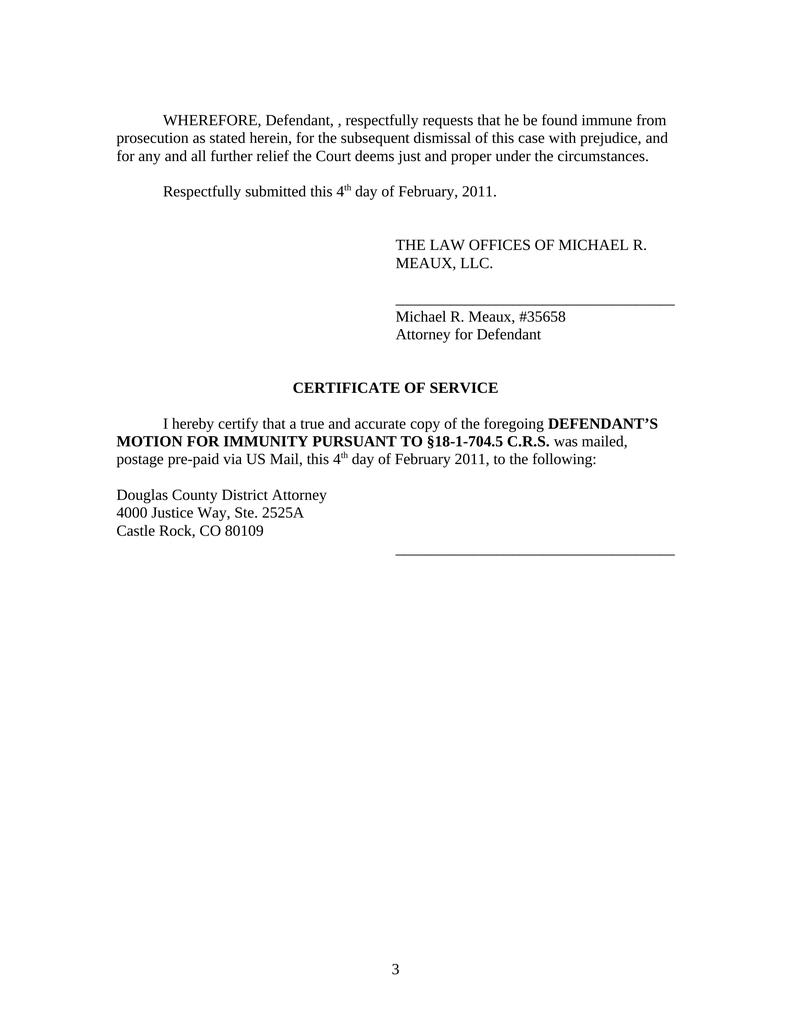 About Legal Documents from AttorneyDocs
AttorneyDocs.com is an online marketplace where lawyers upload their own court-used documents that are now part of the public domain, creating additional revenue from their work product, and helping other lawyers. We have a growing library of over 6,000 documents, spanning all areas of the law, and covering all 50 states and all 11 federal court districts. Sign up for your free account today to start buying and selling!