Have a divorce client who's ex was supposed to refinance or sell the marital home? We all have. Does the ex refuse to do so? Probably. Use this. Not only can the court totally divest the ex of any interest in the property (more usual when payments aren't being made on top of the refusal to comply with sale, etc.), but it comes with a built in contempt provision (must still comply with CRCP 107 provisions for both remedial and punitive contempt as far as notice, advisement, etc.) Have used this a few times, and it works each time. Plus, due to the contempt provisions, clients were reimbursed all of their attorney's fees.
Document Preview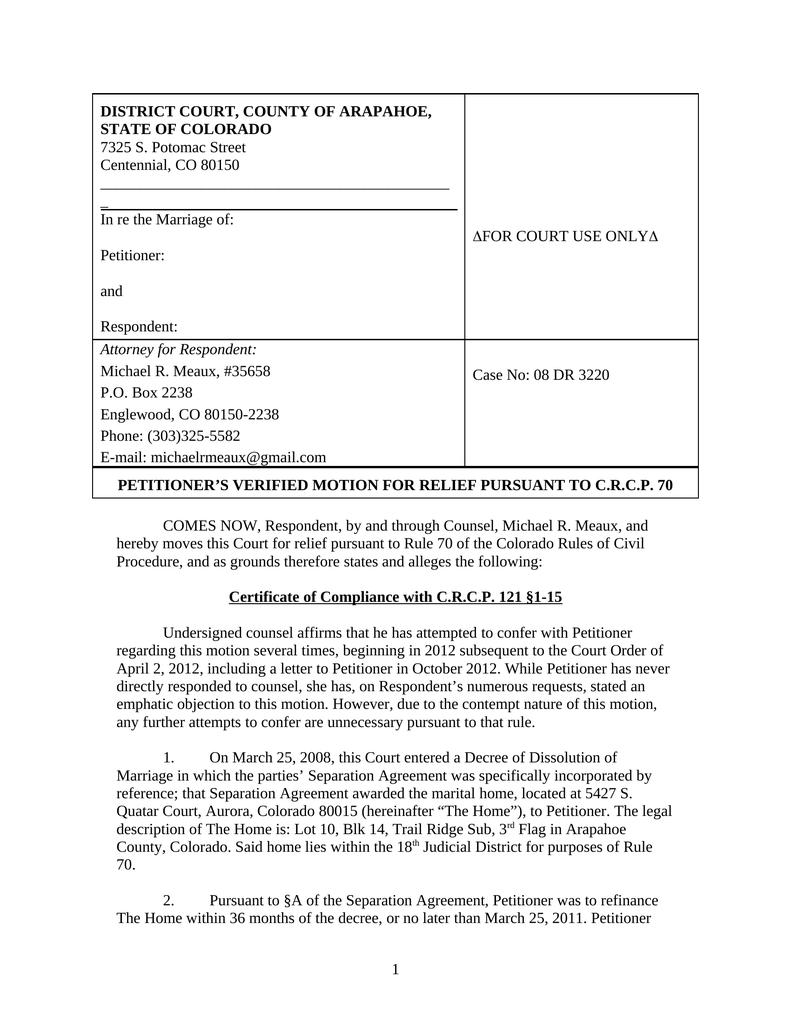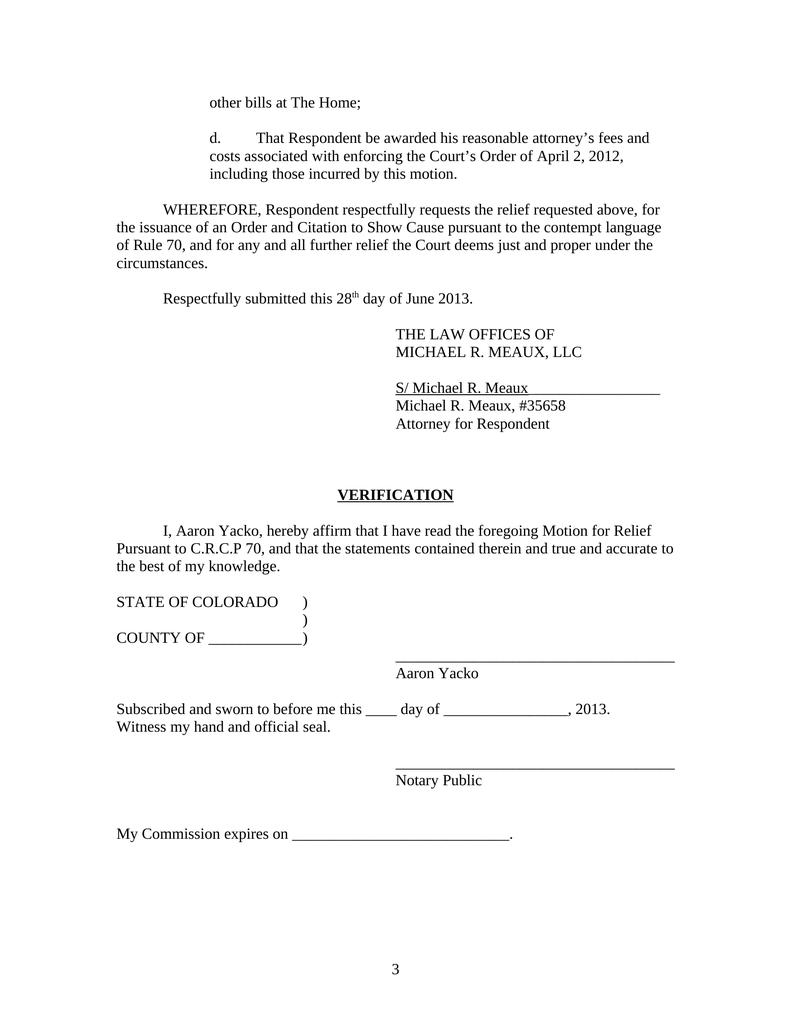 About Legal Documents from AttorneyDocs
AttorneyDocs.com is an online marketplace where lawyers upload their own court-used documents that are now part of the public domain, creating additional revenue from their work product, and helping other lawyers. We have a growing library of over 6,000 documents, spanning all areas of the law, and covering all 50 states and all 11 federal court districts. Sign up for your free account today to start buying and selling!