THE DEBTOR, by and through counsel Martinez, Law Firm, LLC, moves this court to avoid judicial lien by stating as follows:
1. Debtor commenced this case on October 19, 2011 by filing a voluntary petition for relief under Chapter 7 of Title 11 of the United States Code.
2. The debtor owns real property occupied as his home located at 5943 S. Tempe Way, Aurora, CO 80015, Arapahoe County Colorado. The debtor believes that the value of the homestead is $224,000 as stated in his schedules.
3. Pursuant to 28 USC 1334, this court has jurisdiction over this motion filed under 11 USC 522(f) to avoid and cancel three judicial liens, to wit:
Document Preview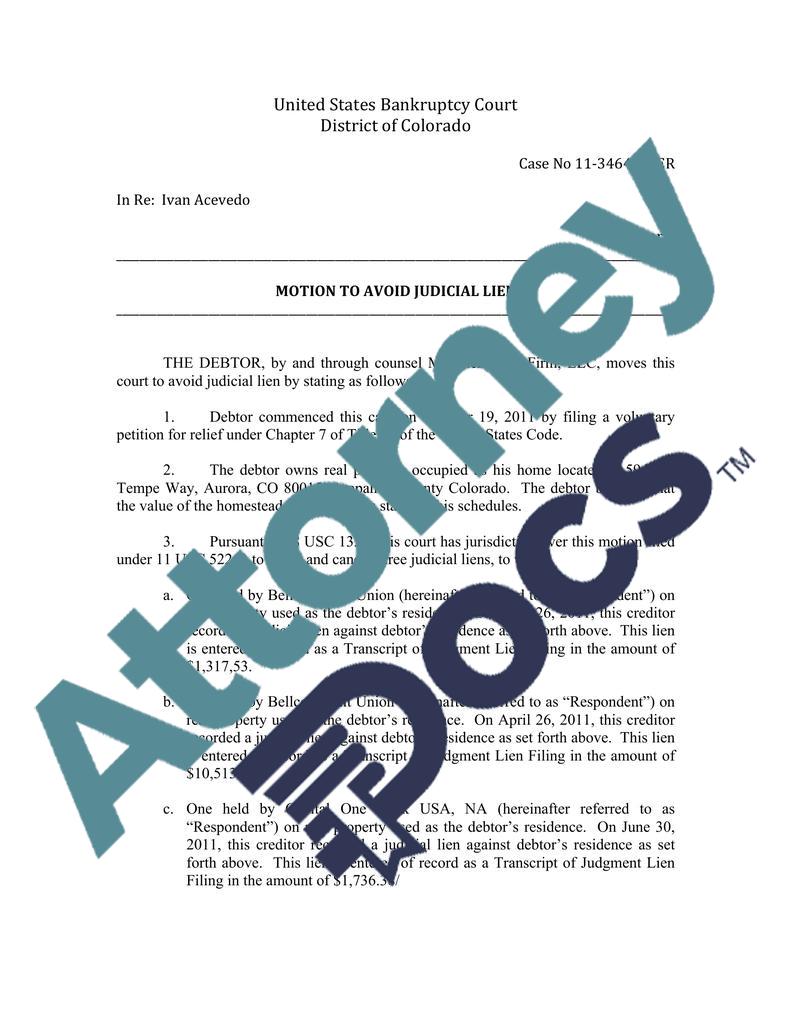 About Legal Documents from AttorneyDocs
AttorneyDocs.com is an online marketplace where lawyers upload their own court-used documents that are now part of the public domain, creating additional revenue from their work product, and helping other lawyers. We have a growing library of over 6,000 documents, spanning all areas of the law, and covering all 50 states and all 11 federal court districts. Sign up for your free account today to start buying and selling!