Motion to declare the defendant indigent for cost for reasons other than attorneys fees. – Criminal Law Legal Document – Experts and Evidence
Attorney's fee is a chiefly United States term for compensation for legal services performed by an attorney for a client, in or out of court. It may be an hourly, flat-rate or contingent fee.
If you win the case the owner filed against you, you can then collect the attorneys' fees you spent from the responsible subcontractor. You can also recover your attorneys' fees for pursuing a lawsuit you had to file because of someone else's mistake.
Document Preview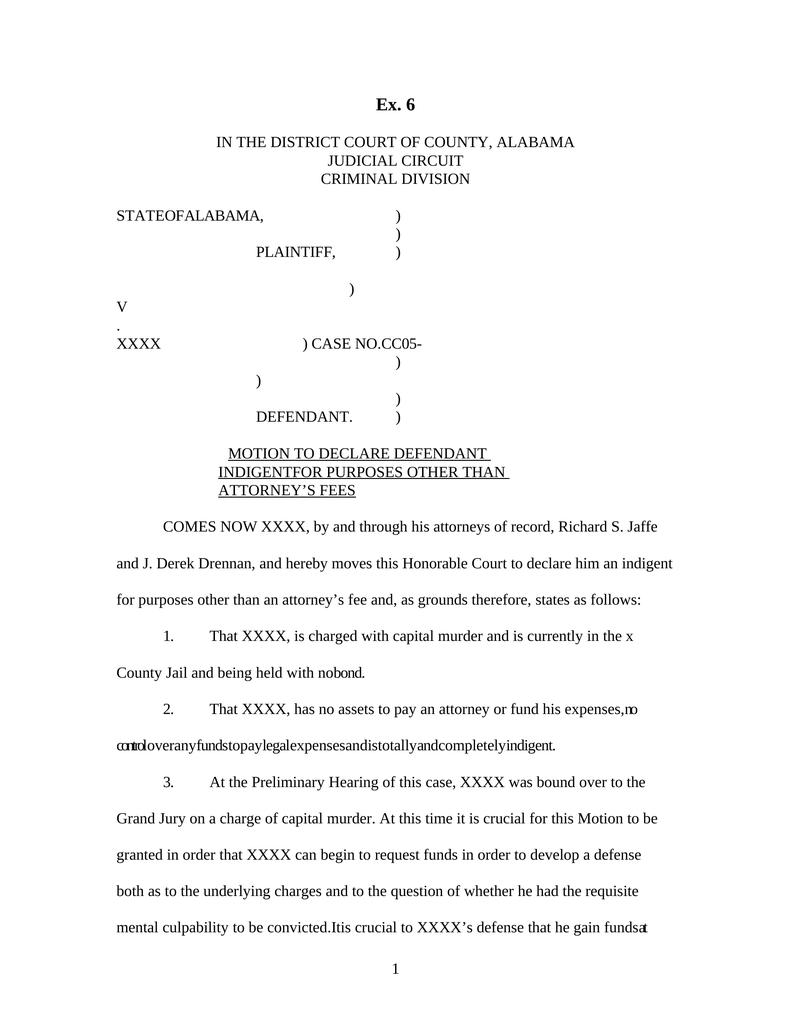 About Legal Documents from AttorneyDocs
AttorneyDocs.com is an online marketplace where lawyers upload their own court-used documents that are now part of the public domain, creating additional revenue from their work product, and helping other lawyers. We have a growing library of over 6,000 documents, spanning all areas of the law, and covering all 50 states and all 11 federal court districts. Sign up for your free account today to start buying and selling!