In the course of a commercial contract it may sometimes be the case that a party is unable to perform their obligations due to an intervening event or circumstance beyond their reasonable control. Many contracts therefore include what is known as a Force Majeure clause – absolving a party of liability for failure to perform their obligations in such cases.
This Notice of Force Majeure Event Letter is designed for use in such situations to inform the other party of the situation. Options enable the letter to be used both in situations where the event or circumstance is already occurring and in situations where it is expected.
Document Preview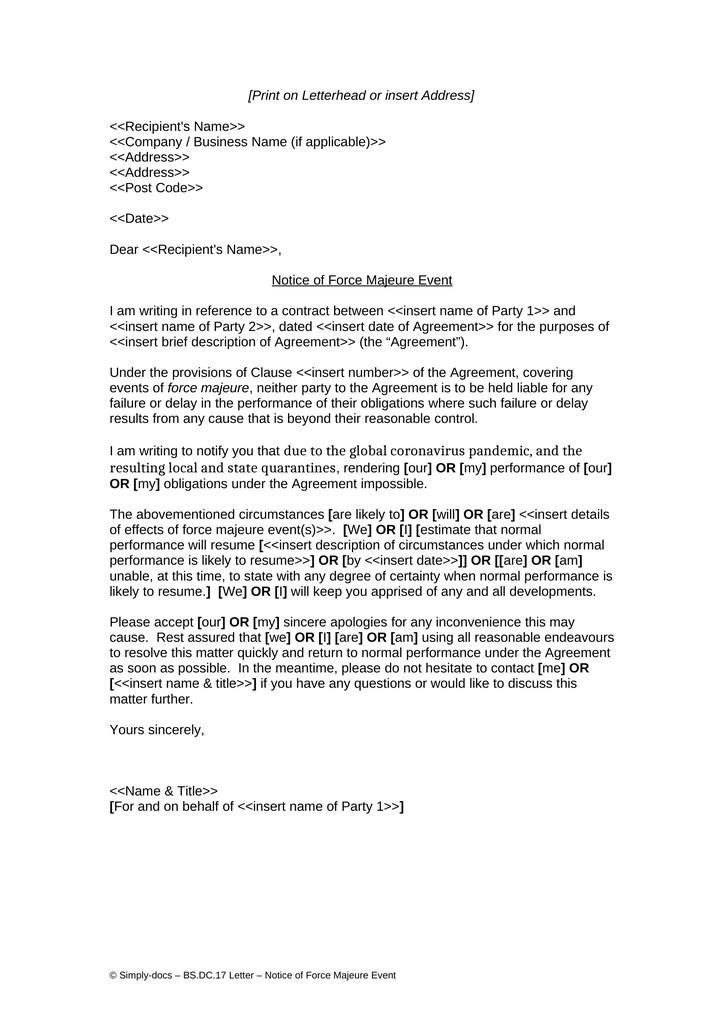 About Legal Documents from AttorneyDocs
AttorneyDocs.com is an online marketplace where lawyers upload their own court-used documents that are now part of the public domain, creating additional revenue from their work product, and helping other lawyers. We have a growing library of over 6,000 documents, spanning all areas of the law, and covering all 50 states and all 11 federal court districts. Sign up for your free account today to start buying and selling!