Interrogatory is a written question directed by one party to another regarding information that is within the scope of discovery. When you are issued Pattern and Non-Pattern Interrogatories, you will notice that they are simply a series of questions that require an answer.
Interrogatories are part of the discovery process of divorce.They allow you and your soon-to-be/already ex spouse to ask questions that must be responded to in writing under oath. These answer are then used to determine facts in the case, as well as to question each side if/when the case goes to trial.
Document Preview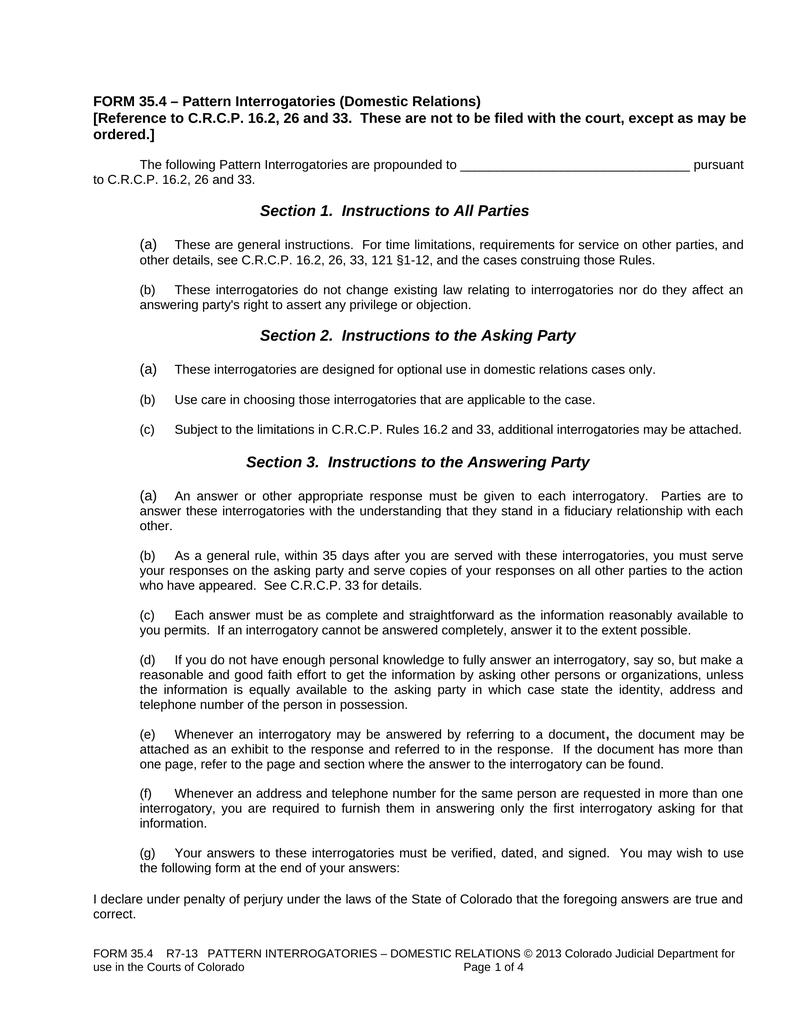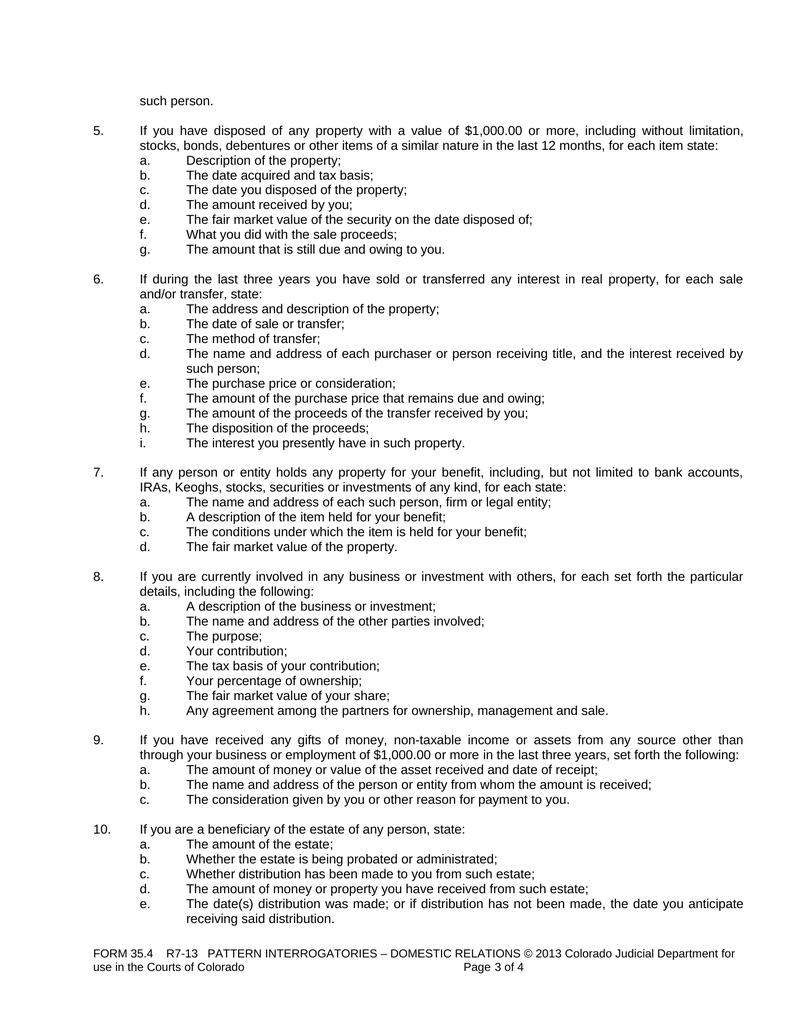 About Legal Documents from AttorneyDocs
AttorneyDocs.com is an online marketplace where lawyers upload their own court-used documents that are now part of the public domain, creating additional revenue from their work product, and helping other lawyers. We have a growing library of over 6,000 documents, spanning all areas of the law, and covering all 50 states and all 11 federal court districts. Sign up for your free account today to start buying and selling!