A product supply agreement is an agreement between a supplier and a buyer for supply and purchase of products. The agreement specifies the terms upon which the parties agree to supply and purchase products from each other. Globalization has had a tremendous impact on trade and business all over the world. New products flood the market every year, and before a product reaches the public, it may pass through the hands of international manufacturers, distributors, retailers, or buyers. It has thus become increasingly important to make sure each party's rights and responsibilities are established in the beginning of a business relationship.
Document Preview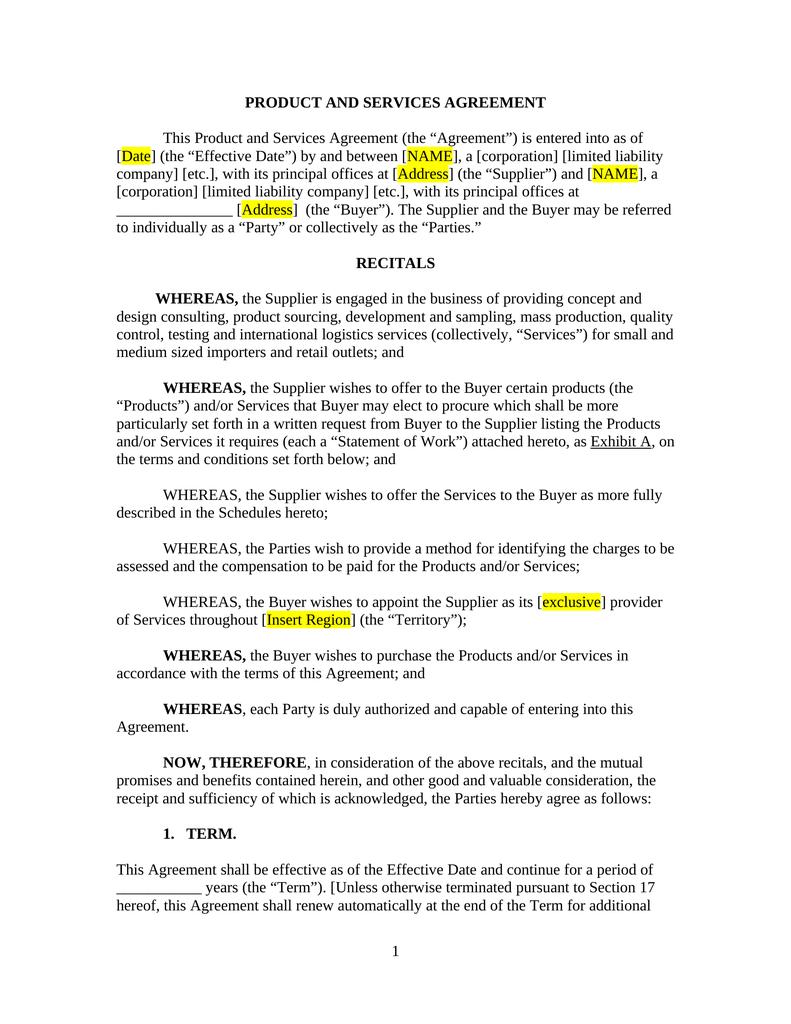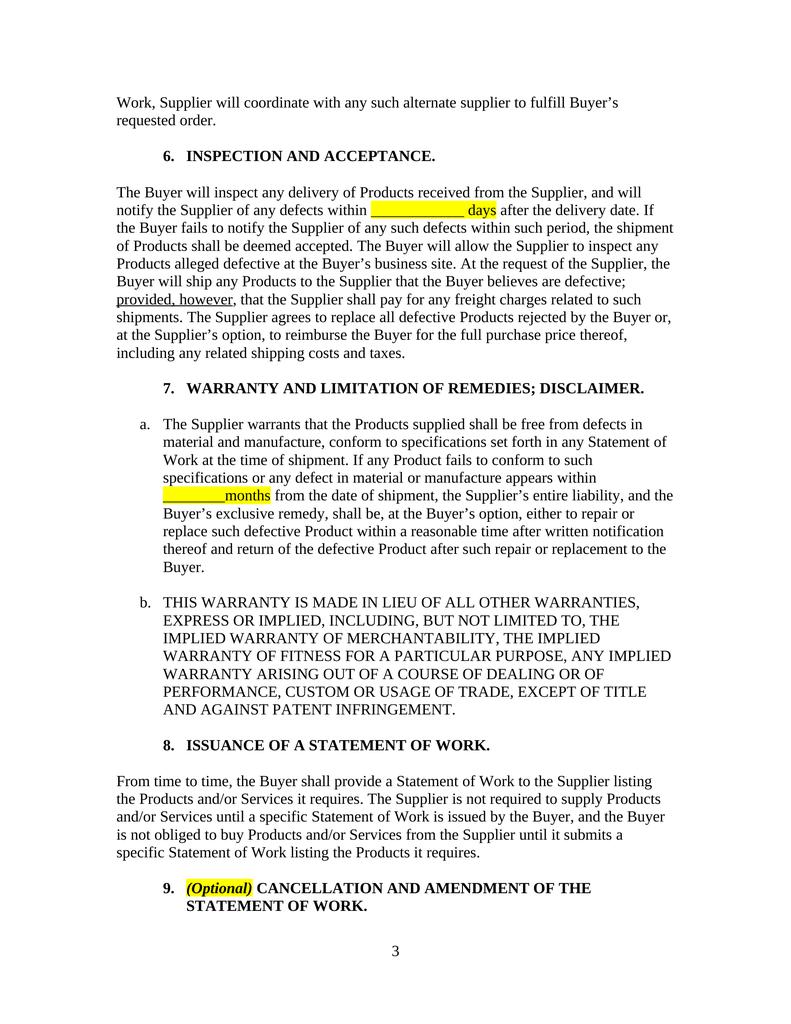 About Legal Documents from AttorneyDocs
AttorneyDocs.com is an online marketplace where lawyers upload their own court-used documents that are now part of the public domain, creating additional revenue from their work product, and helping other lawyers. We have a growing library of over 6,000 documents, spanning all areas of the law, and covering all 50 states and all 11 federal court districts. Sign up for your free account today to start buying and selling!