Attorney Docs makes buying legal documents as easy as 1-2-3!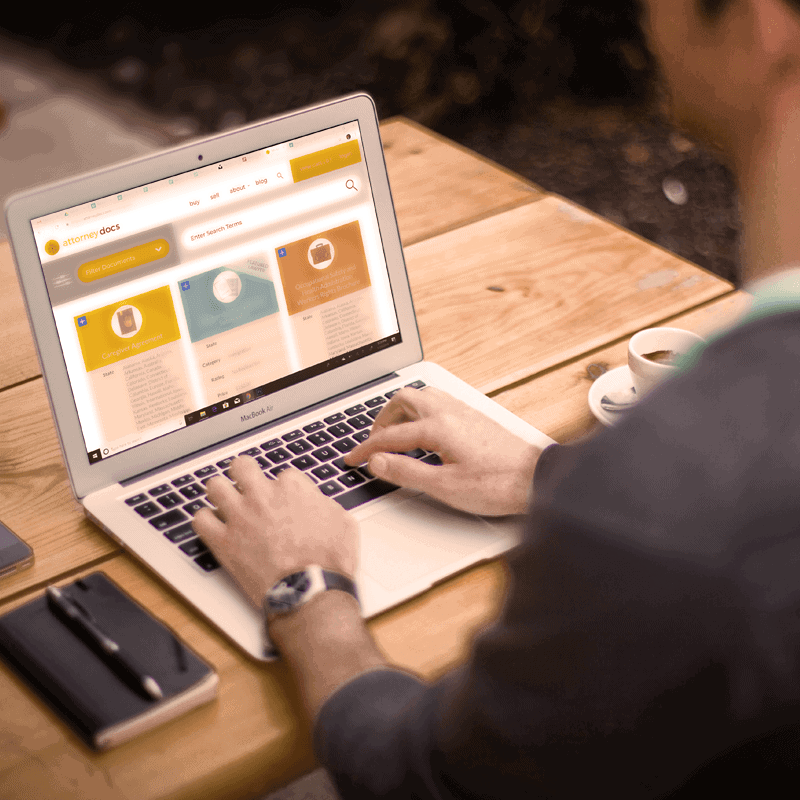 How does Attorney Docs work?
Upload any document you want to sell with your computer or mobile device, fill in the description of the document, set the price, and you're done! Now you're ready to sell and earn additional income.
Upload Instantly
Have documents just sitting in your file, office, and/ or briefcase? We know the feeling, and so do many other legal professionals. Simply upload the document you want to sell in a Word or PDF file, and in less than 60 seconds your document will be listed for sale on our marketplace.
Collect Money from Sale
After the sale is confirmed and payment is received from the buyer, money will be sent to you quickly.
Find the Documents You Need!
Attorney Docs is free to search! Select between different categories and jurisdictions, or simply type in the name of what you are looking for.
Purchase with confidence, and download instantly
Need a document on the go? Shop on your Mobile device and download you document straight to your phone or drive!
Receive Free Client Referrals
Become part of a network where you can have clients referred to you with no extra charge.
Start today!