APPLICATION FOR SEALING RECORDS.
There are few different ways to obtain a copy of your criminal record. The best way to obtain the most accurate information is to request a copy of your criminal record from the FBI or your state bureau of investigation, state police, or state public safety office. You may be required to submit your fingerprints.
Typically, the process of getting a Texas record seal involves the following six steps:
Obtain records. First, the person gets a copy of his/her criminal records from the police department.
Obtain criminal history. …
Complete the appropriate forms. …
File the petition. …
Court reviews the petition. …
Send orders to agencies.
Document Preview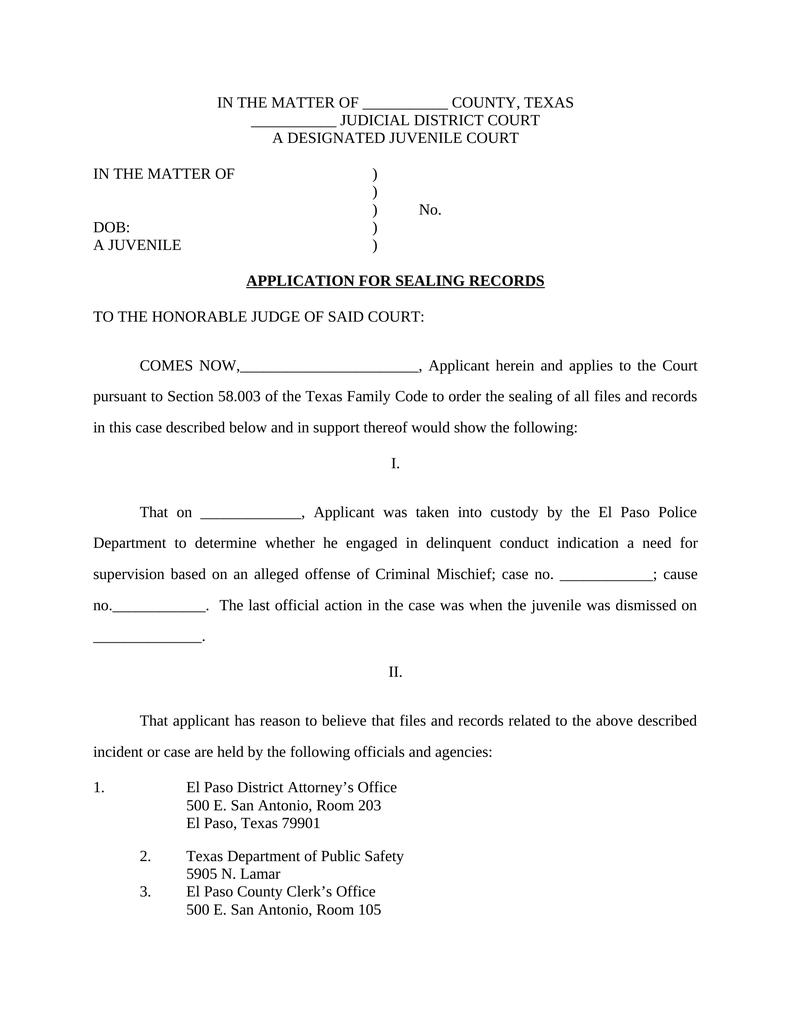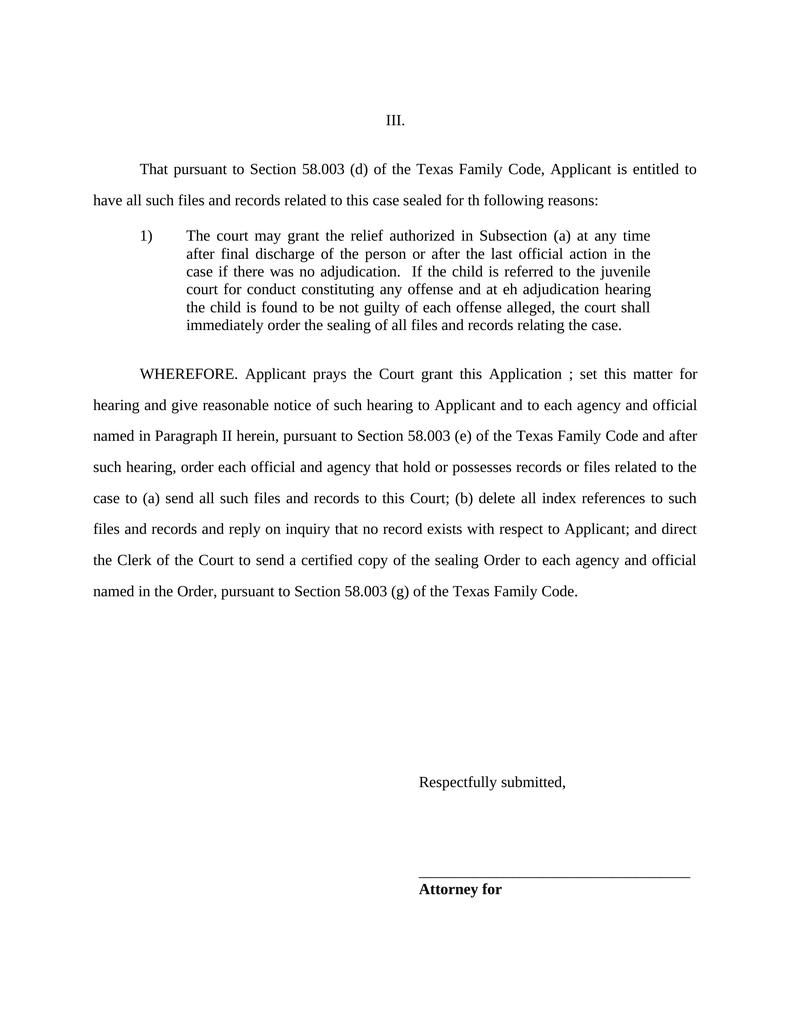 About Legal Documents from AttorneyDocs
AttorneyDocs.com is an online marketplace where lawyers upload their own court-used documents that are now part of the public domain, creating additional revenue from their work product, and helping other lawyers. We have a growing library of over 6,000 documents, spanning all areas of the law, and covering all 50 states and all 11 federal court districts. Sign up for your free account today to start buying and selling!