This document should be used when a child or family member is caring for an elderly parent or relative and that caregiver is being paid.  It can help family avoid the look back period issues arising from medicaid eligibility. For ex: mother moms in with daughter and has $300,000.00 in bank. Daughter can charge mother for care so money can be transferred to child's name without medicaid looking at this exchange as a gift.
Caregiver Law and Legal Definition. A caregiver is someone, typically over age 18, who provides care for another. It may be a person who is responsible for the direct care, protection, and supervision of children in a child care home, or someone who tends to the needs of the elderly or disabled.
If you need to become a paid caregiver, look into the following possibilities for caregiving compensation.
Step 1: Determine Your Eligibility for Medicaid's Cash & Counseling Program. …
Step 2: Opt into a Home and Community-Based Services Program. …
Step 3: Determine Whether Your Loved One Is Eligible for Veterans Aid.
Document Preview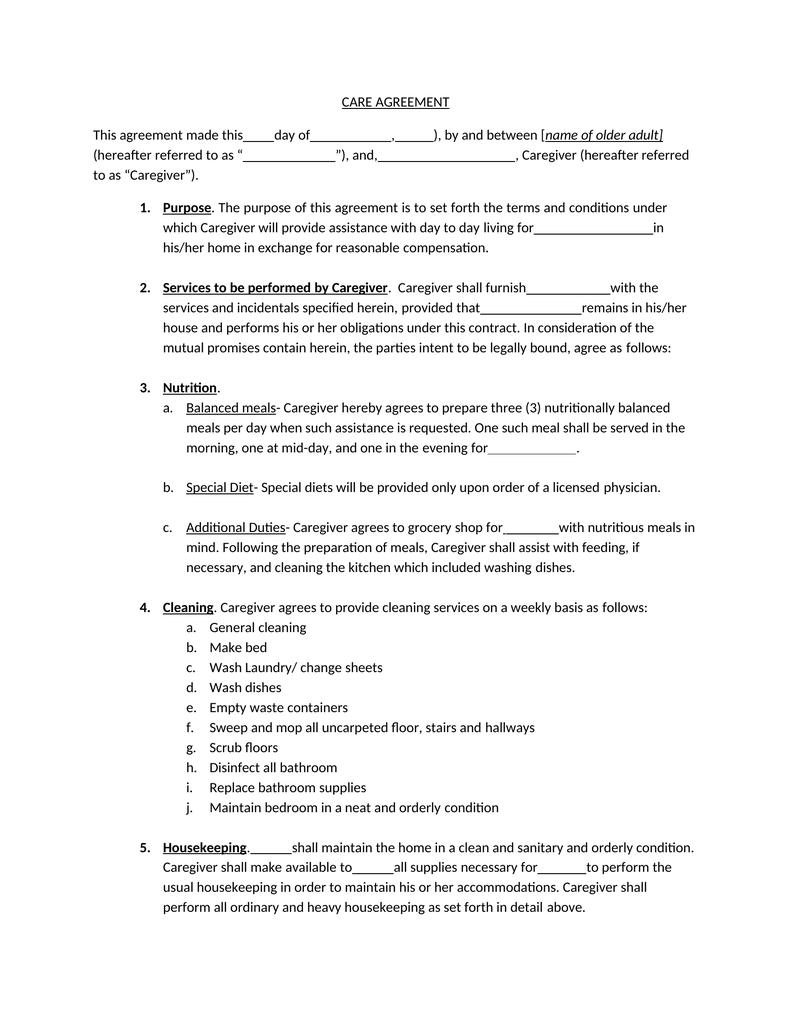 About Legal Documents from AttorneyDocs
AttorneyDocs.com is an online marketplace where lawyers upload their own court-used documents that are now part of the public domain, creating additional revenue from their work product, and helping other lawyers. We have a growing library of over 6,000 documents, spanning all areas of the law, and covering all 50 states and all 11 federal court districts. Sign up for your free account today to start buying and selling!