ARGUMENT
            The Court should hold defendant in contempt a second time for continuing to willfully disobey discovery orders, falsify sworn financial statements, and conceal assets of great value from the plaintiff and the Court.  Plaintiff's second Complaint for civil contempt is based on three (3) categories of assets which the defendant continues to intentionally conceal from the Court: (1) scholarships, grants, and tax credits substantially reducing the tuition costs at issue in the underlying litigation; (2) bank statements; and (3) real property.
Document Preview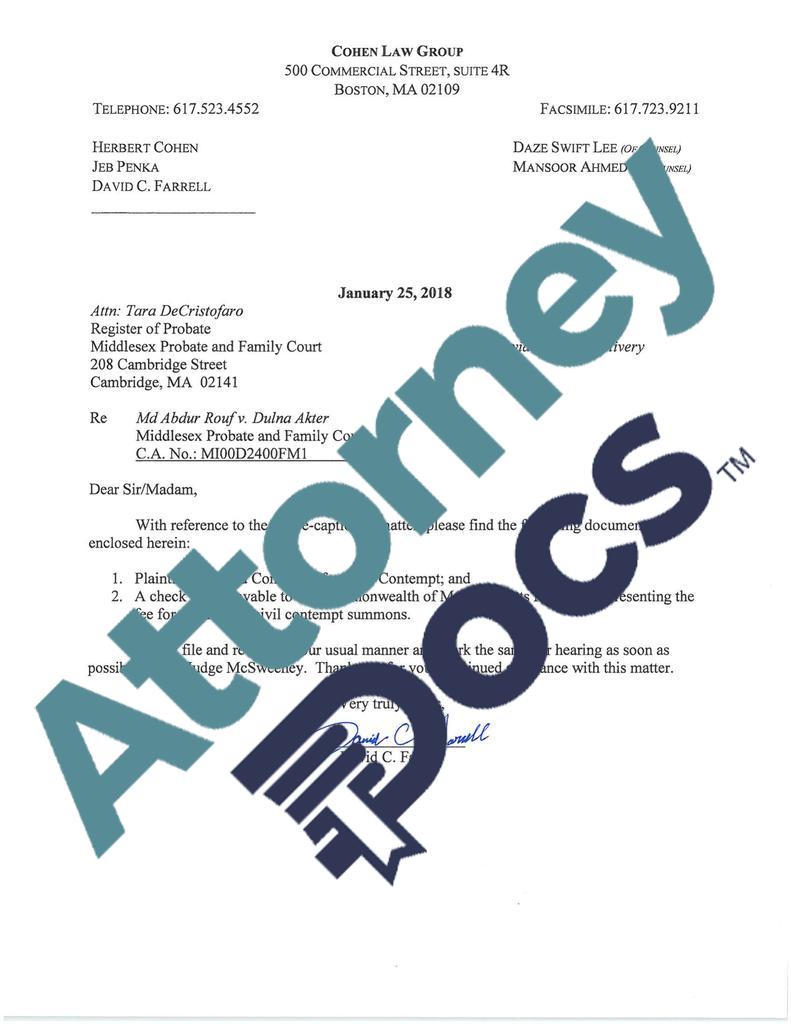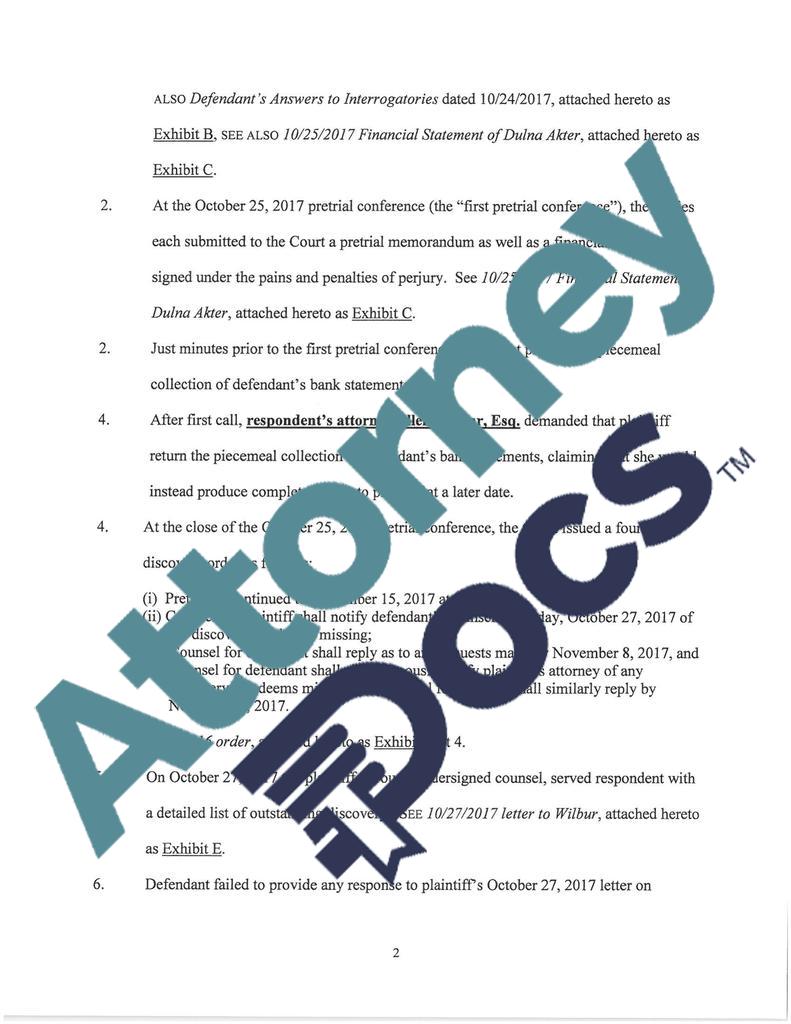 About Legal Documents from AttorneyDocs
AttorneyDocs.com is an online marketplace where lawyers upload their own court-used documents that are now part of the public domain, creating additional revenue from their work product, and helping other lawyers. We have a growing library of over 6,000 documents, spanning all areas of the law, and covering all 50 states and all 11 federal court districts. Sign up for your free account today to start buying and selling!