There was no probable cause for a traffic stop for a violation of Florida Statute § 316.089(1) as Officer — did not see Defendant place any other vehicles in danger nor did Officer — observe a driving pattern giving rise to a suspicion of impairment. As such, all evidence seized as a result of the illegal traffic stop must be suppressed as fruit of the poisonous tree.
Document Preview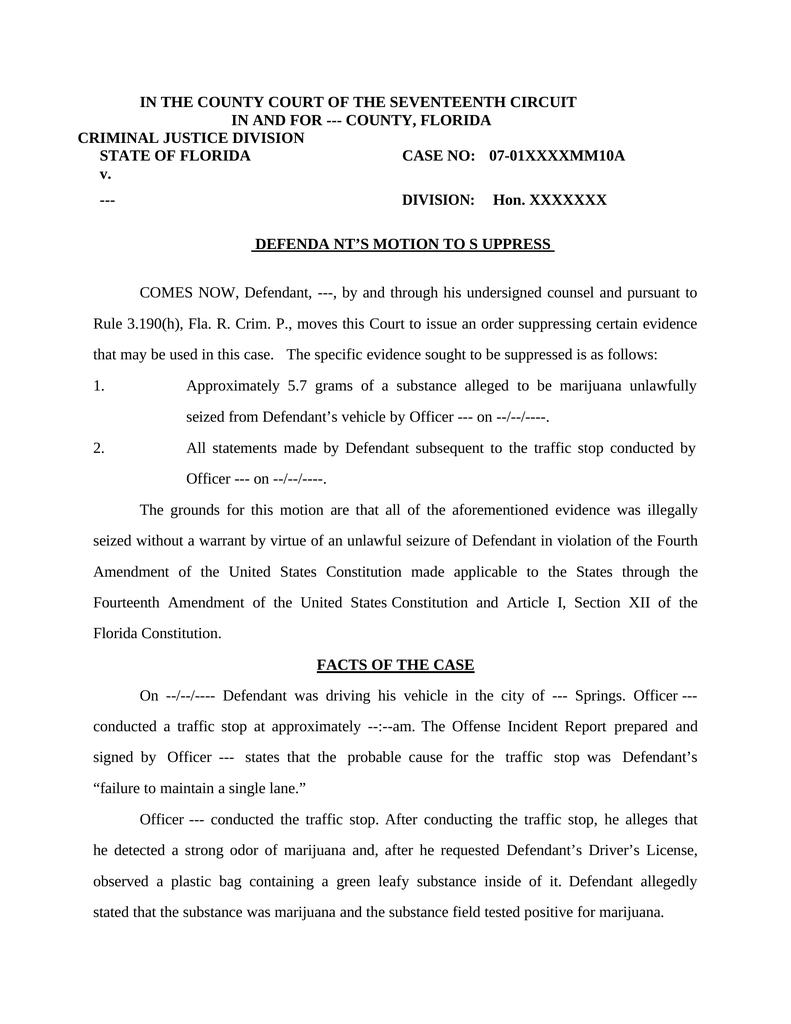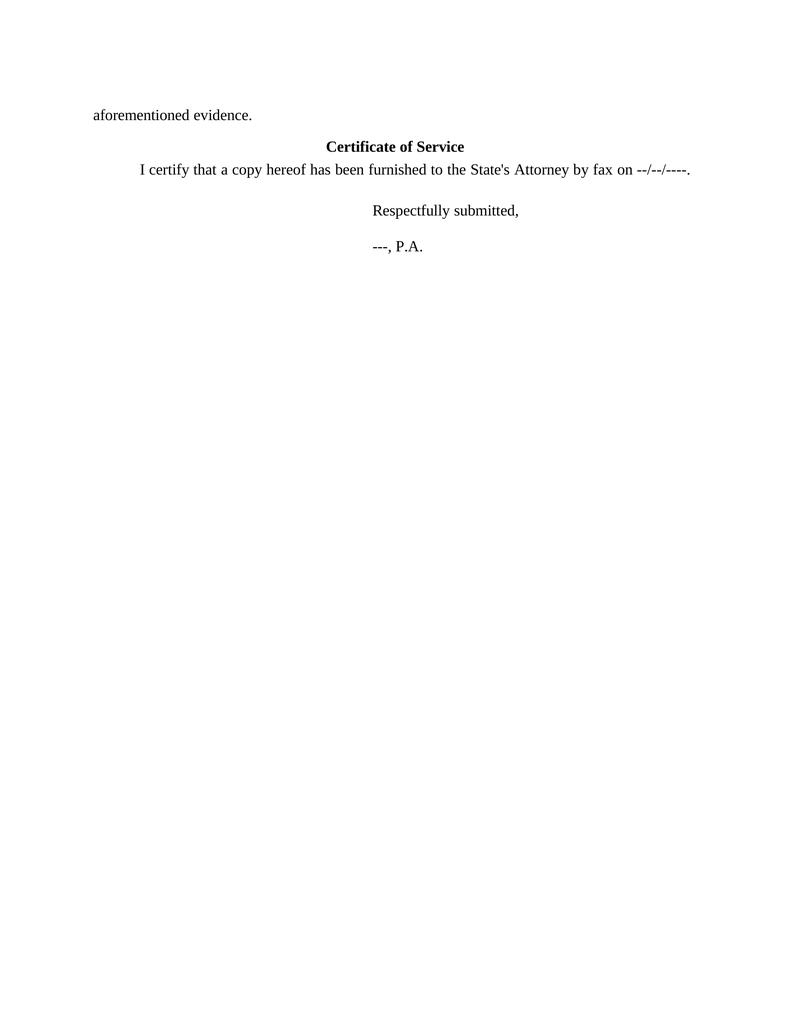 About Legal Documents from AttorneyDocs
AttorneyDocs.com is an online marketplace where lawyers upload their own court-used documents that are now part of the public domain, creating additional revenue from their work product, and helping other lawyers. We have a growing library of over 6,000 documents, spanning all areas of the law, and covering all 50 states and all 11 federal court districts. Sign up for your free account today to start buying and selling!