Winning MSJ filed, argued, and granted in Middlesex Superior Court (MA 2017).
Carriage of Goods – risk of loss and contractual liability to third party beneficiaries pursuant to international Bill of Lading.
Third-party beneficiaries to "through" BOL have standing to sue contract parties for loss/damage, even where 3PB not specifically identified at time of contracting, so long as 3PB's role in contractual performance is contemplated by contract parties/terms. 
Document Preview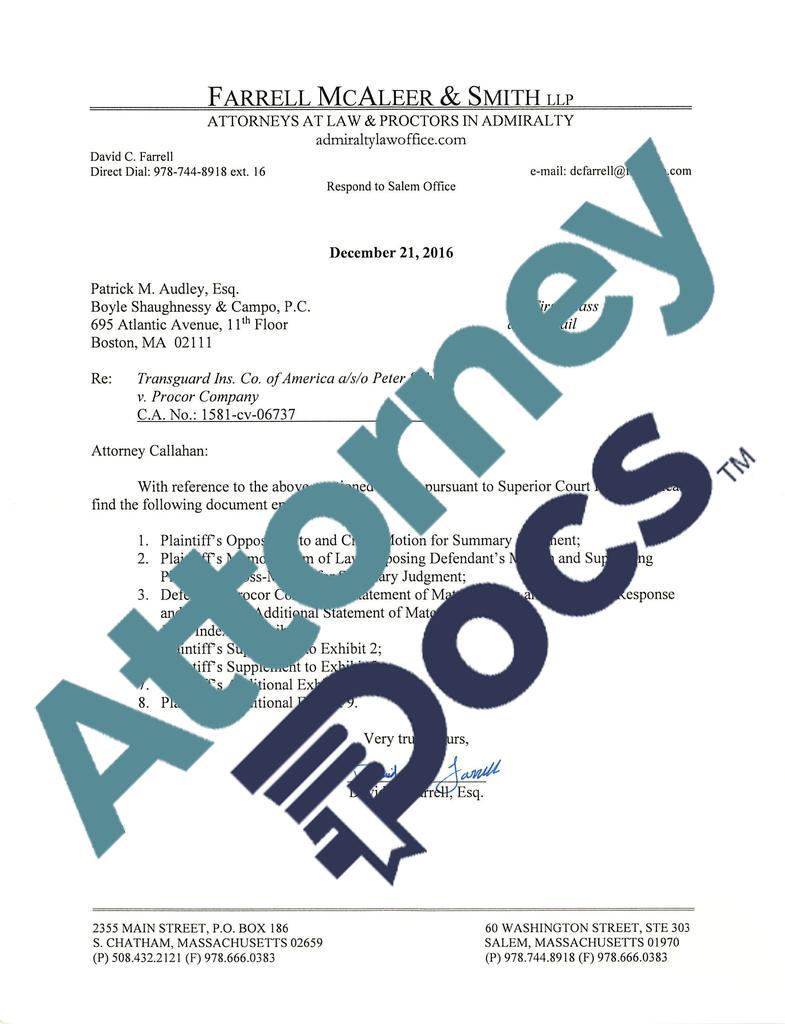 About Legal Documents from AttorneyDocs
AttorneyDocs.com is an online marketplace where lawyers upload their own court-used documents that are now part of the public domain, creating additional revenue from their work product, and helping other lawyers. We have a growing library of over 6,000 documents, spanning all areas of the law, and covering all 50 states and all 11 federal court districts. Sign up for your free account today to start buying and selling!