Legal arguments on arguing a protective order limiting reenactment or demonstrative presentation at a deposition. The legal argument that good cause exist to limit an attorney use of video or pictures for reenactment or to demonstrate at a deposition is included in this document. Guidelines set forth in the United States supreme court case Emerson Elec. Co, which includes protection for unwarranted annoyance and embarrassment is included. Protection Order argument is for civil cases.
Document Preview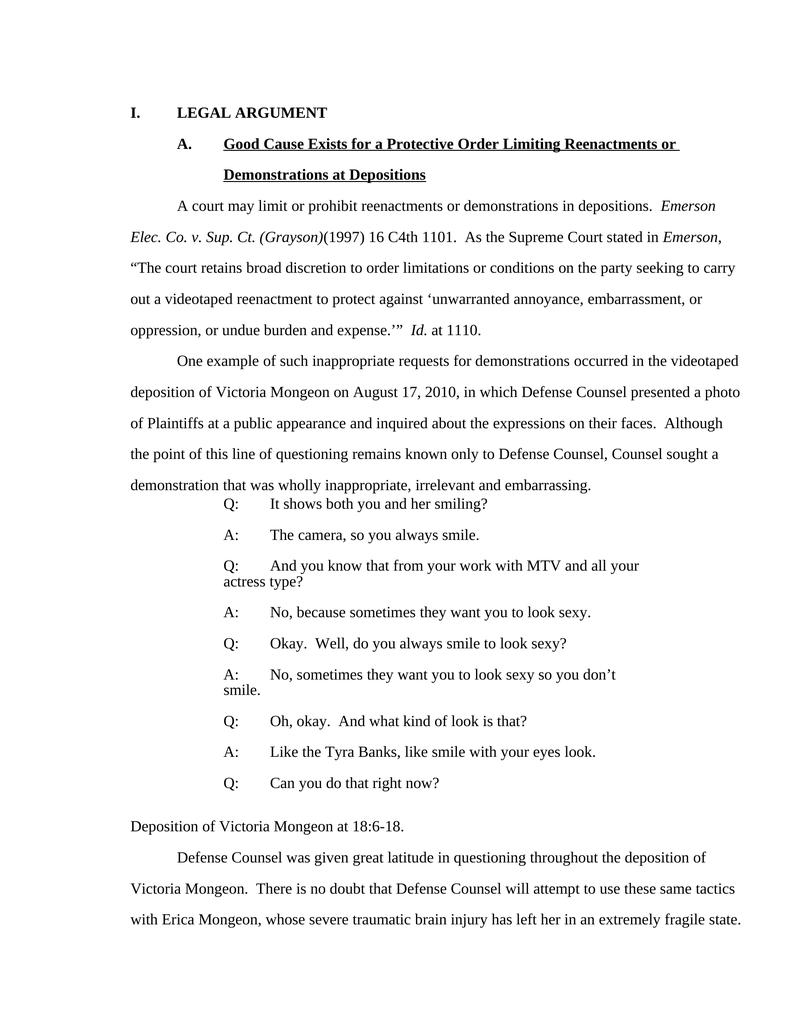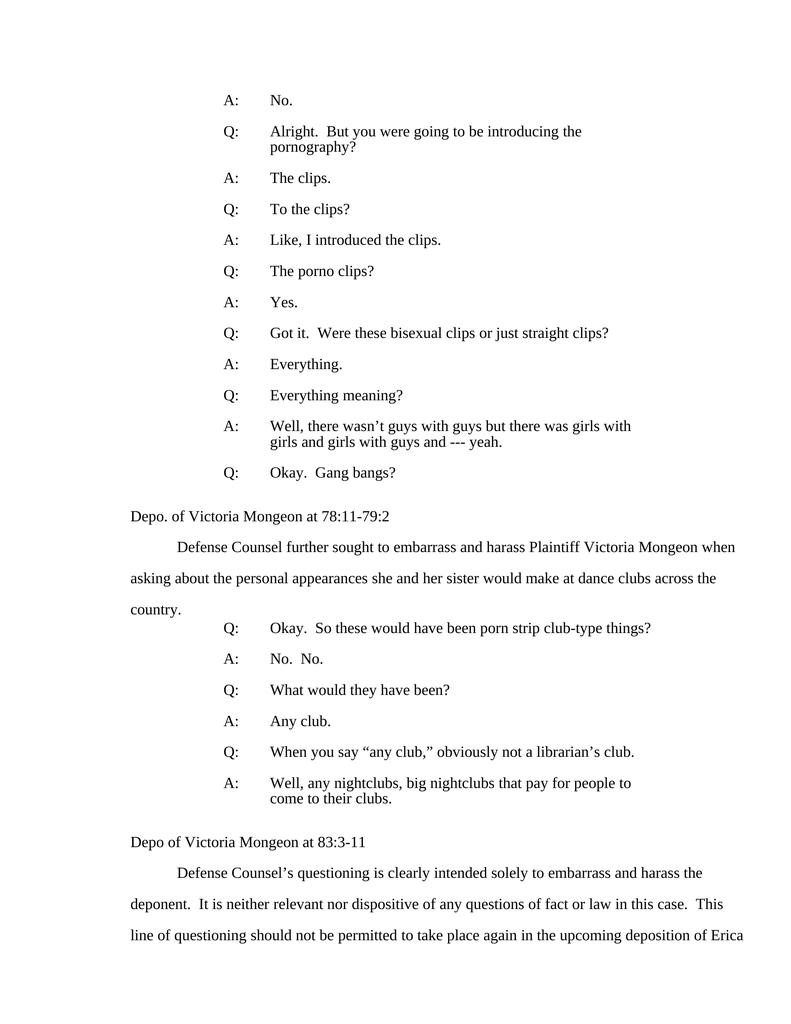 About Legal Documents from AttorneyDocs
AttorneyDocs.com is an online marketplace where lawyers upload their own court-used documents that are now part of the public domain, creating additional revenue from their work product, and helping other lawyers. We have a growing library of over 6,000 documents, spanning all areas of the law, and covering all 50 states and all 11 federal court districts. Sign up for your free account today to start buying and selling!