A protection order is a civil provision with criminal penalties. It can be used to restrict or prohibit contact between a victim of abuse and the wrongdoer. A protection order is a document issued by a civil court that orders the person who is abusing or stalking you to stop doing so. The purpose of a civil protection order is to "promote safety, reduce violence and other types of abuse, and prevent serious harm and death. The court may issue a restraining order if it finds "an imminent danger exists to the person or persons seeking protection under the civil protection order.
Document Preview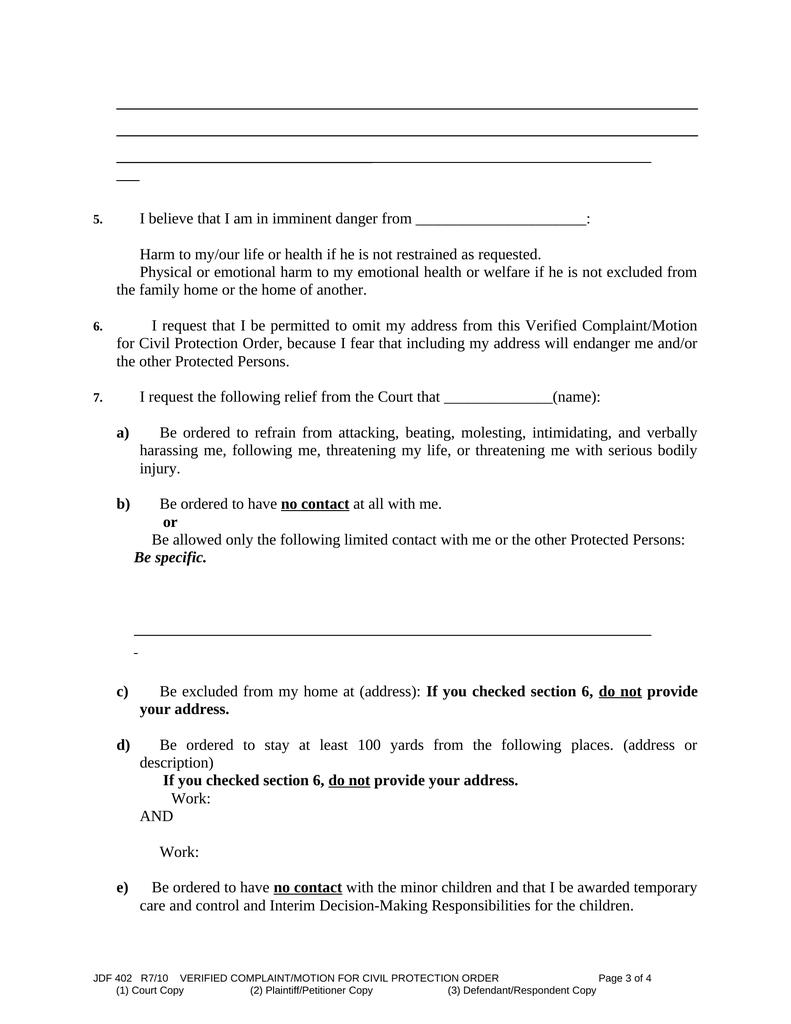 About Legal Documents from AttorneyDocs
AttorneyDocs.com is an online marketplace where lawyers upload their own court-used documents that are now part of the public domain, creating additional revenue from their work product, and helping other lawyers. We have a growing library of over 6,000 documents, spanning all areas of the law, and covering all 50 states and all 11 federal court districts. Sign up for your free account today to start buying and selling!