If a party needs more than the 60 days already stipulated to, or if the opposing party refuses to stipulate to an extension, the party needing the extension must file an application for extension of time. The party seeking additional time must give reasons, also known as "good cause," why that extension is needed. (CRC rule 8.63.) You must serve a copy of your extension request on all parties (or the attorneys for represented parties). You should file an original of your extension request in the Court of Appeal, along with a proof of service. A criminal case is a court proceeding in which a person who is charged with having committed or omitted an act against the community or state is brought to trial and either found not guilty or guilty and sentenced.
Document Preview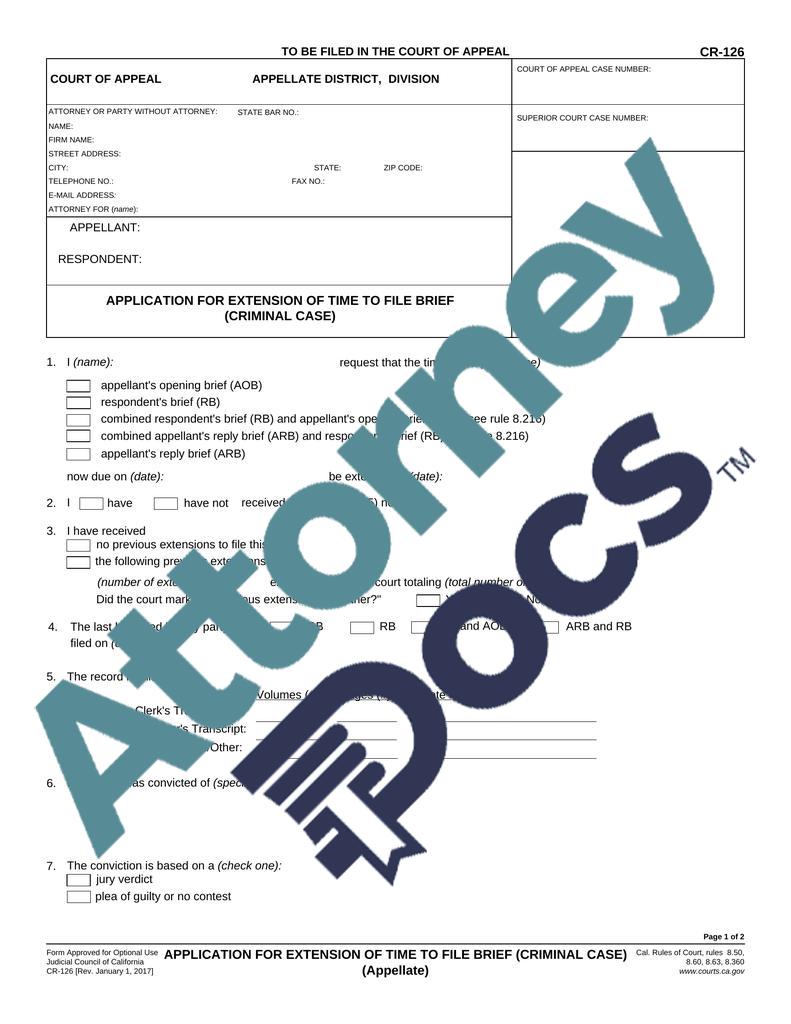 About Legal Documents from AttorneyDocs
AttorneyDocs.com is an online marketplace where lawyers upload their own court-used documents that are now part of the public domain, creating additional revenue from their work product, and helping other lawyers. We have a growing library of over 6,000 documents, spanning all areas of the law, and covering all 50 states and all 11 federal court districts. Sign up for your free account today to start buying and selling!