May 16, 2019 Colorado Court of Appeals decision regarding attorney fees in divorce, family law matter under C.R.S  14-10-119.  Court vacated attorney fees granted by district court and sent it down on remand.   Court granted fathers appeal in regarding to calculation of income as it relates to his workers compensation lump sum settlement. District court erred when calculating income of workers compensation settlement and divided by twelve months.  Case sent back down to District court.
Document Preview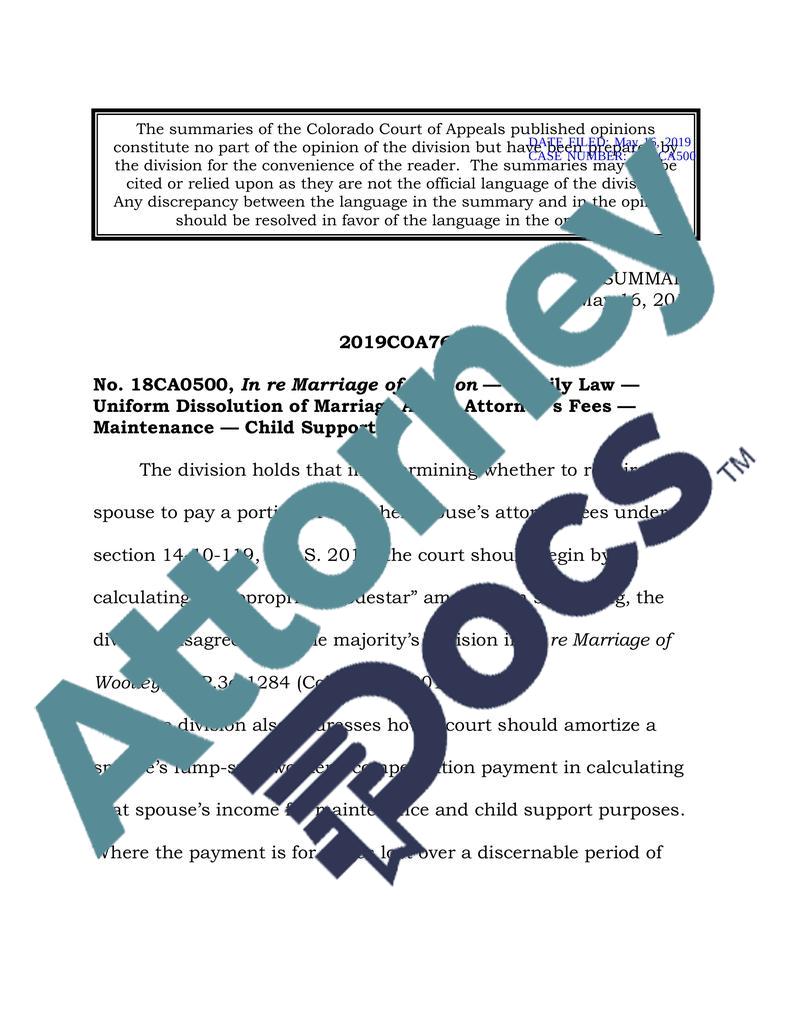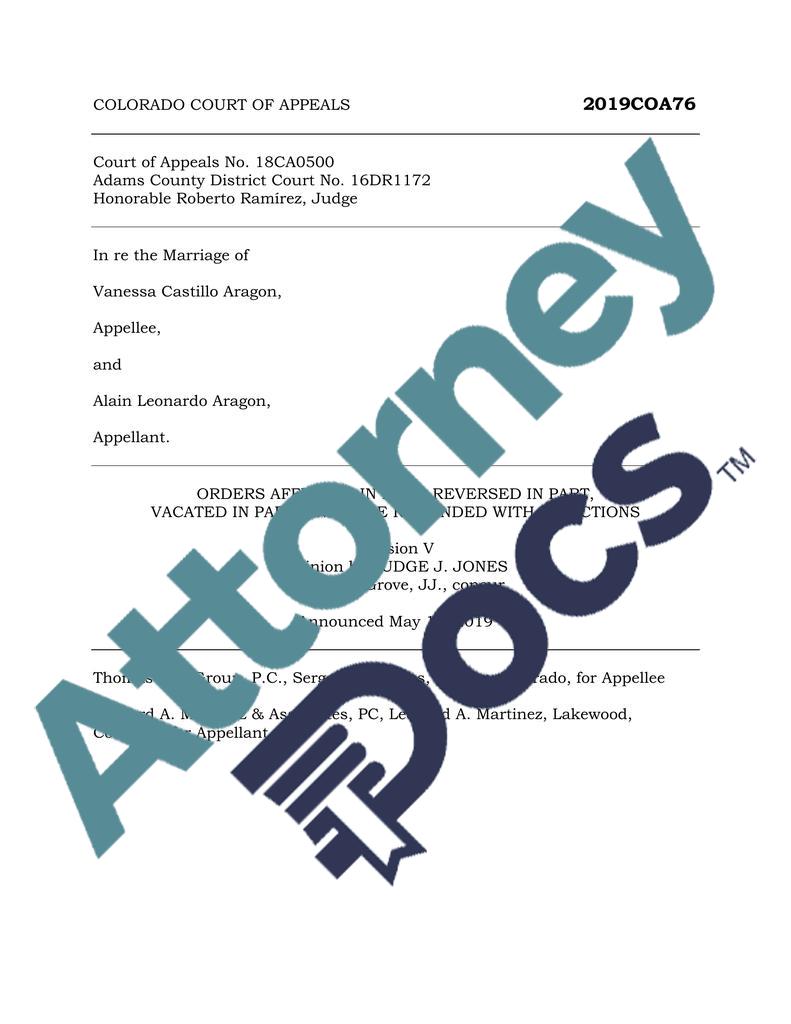 About Legal Documents from AttorneyDocs
AttorneyDocs.com is an online marketplace where lawyers upload their own court-used documents that are now part of the public domain, creating additional revenue from their work product, and helping other lawyers. We have a growing library of over 6,000 documents, spanning all areas of the law, and covering all 50 states and all 11 federal court districts. Sign up for your free account today to start buying and selling!