This letter is used by individual or companies that are requesting the creditor to set up an alternative payment plan pay down some if not all the debt owed.  The requestor is asking the credit company to accept a payment plan so the debtor can make the payments. The sample letter includes the following language: I would appreciate your co-operation in making this payment plan effective as soon as possible. I request that you accept a monthly payment of $ instead of the regular payments of $ . I shall begin making regular monthly payments as soon as I recover from this financial crisis. I hope you will understand my situation and co-operate with me. I shall notify you of any change in my financial situation.
Document Preview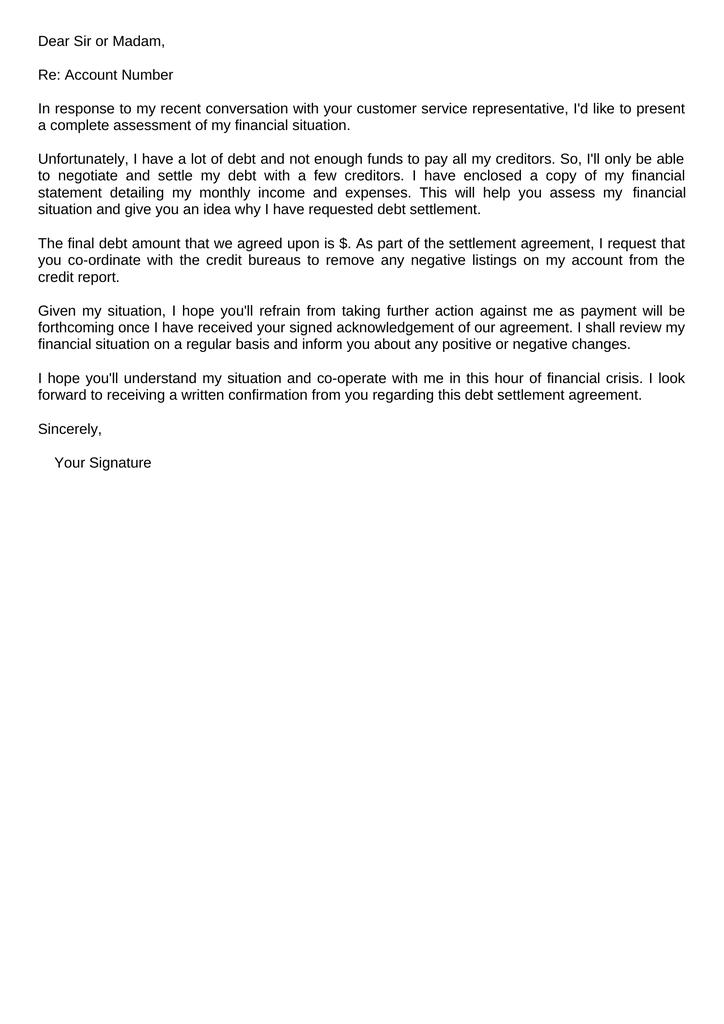 About Legal Documents from AttorneyDocs
AttorneyDocs.com is an online marketplace where lawyers upload their own court-used documents that are now part of the public domain, creating additional revenue from their work product, and helping other lawyers. We have a growing library of over 6,000 documents, spanning all areas of the law, and covering all 50 states and all 11 federal court districts. Sign up for your free account today to start buying and selling!