For defense counsel, closing argument is the last chance to remind the jury of the prosecution's high burden of proof and to persuade the jury that there is, at a minimum, reasonable doubt as to the defendant's guilt.Client was facing 5 counts of sexual assault by two different children. The trial was a three weeks trial. Prosecution had five experts and 9 witnesses. The jury deliberated for 3.5 days and ended with a hung jury. According to a juror they were locked at 10-2 not guilty.
Document Preview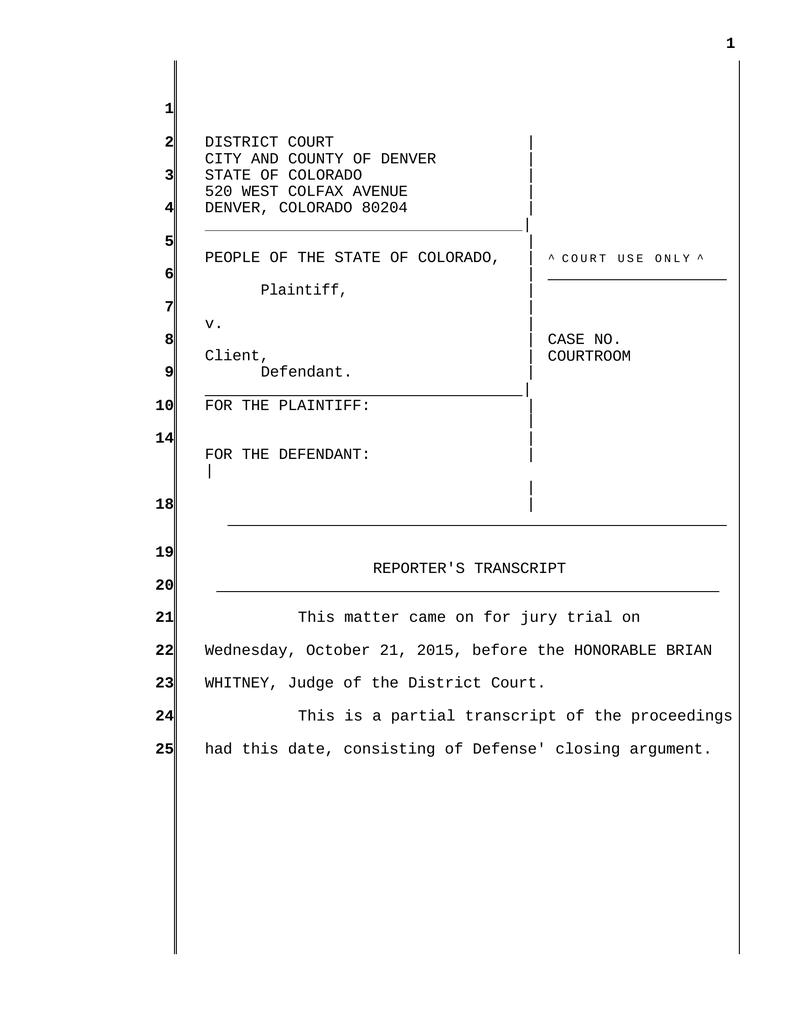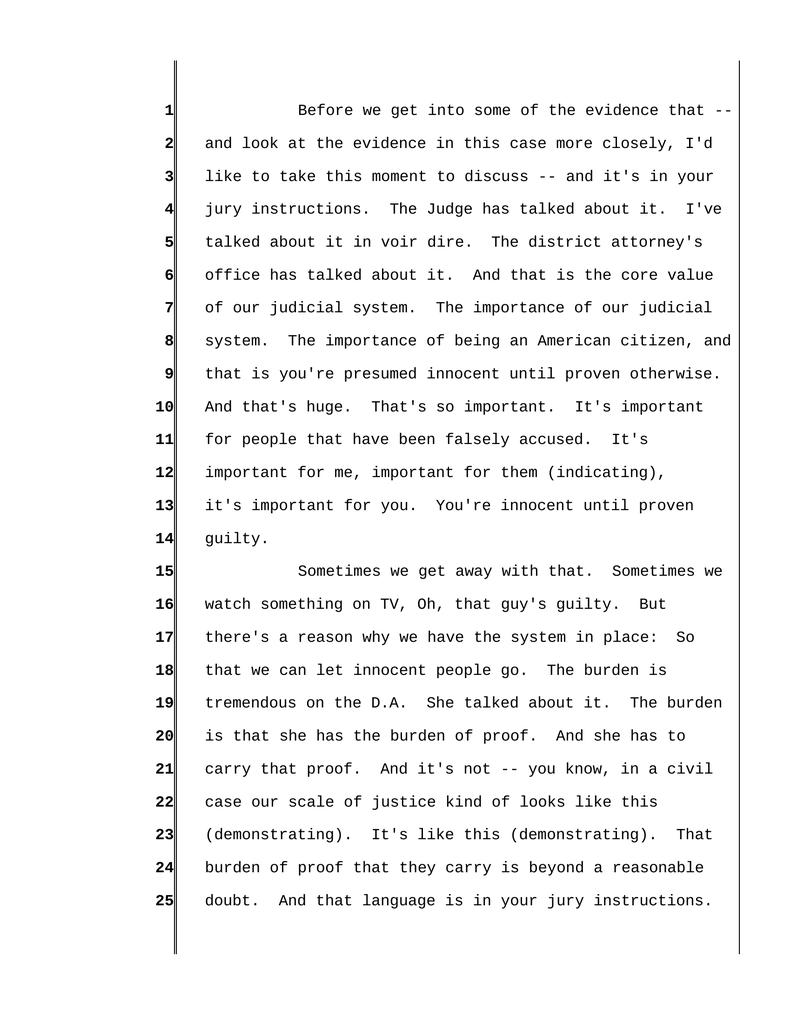 About Legal Documents from AttorneyDocs
AttorneyDocs.com is an online marketplace where lawyers upload their own court-used documents that are now part of the public domain, creating additional revenue from their work product, and helping other lawyers. We have a growing library of over 6,000 documents, spanning all areas of the law, and covering all 50 states and all 11 federal court districts. Sign up for your free account today to start buying and selling!