This product states the changes in policy, employment-at-will, and employment policies, such as, employee classifications, equal employment opportunity, confidentiality, employment of minors, employment of relatives, personnel records and employee references, privacy, immigration law compliance, and political neutrality. It also states the hours of work and payroll practices, such as, pay periods and paydays, overtime, rest and meal periods, time cards, payroll deductions, wage garnishment, direct deposit, Fair pay act. It also states the standards of conduct and employee performance, such as, anti-harassment and discrimination, attendance, discipline and standards of conduct, dress code, safety, substance and abuse, workplace searches, internet and computer use policy and cell phone policy. Also states the employee benefits and services, including, group health insurance, 401(k) plan, COBRA, worker's compensation, FICA, and unemployment insurance. Lastly it states employee leaves of absence and time off, including, sick days, healthy workplace healthy family acct, paid family leave benefits, notice of domestic violence leave and accommodation rights, family and medical leave, workers' compensation leave, bereavement leave, jury duty and voting time.
Document Preview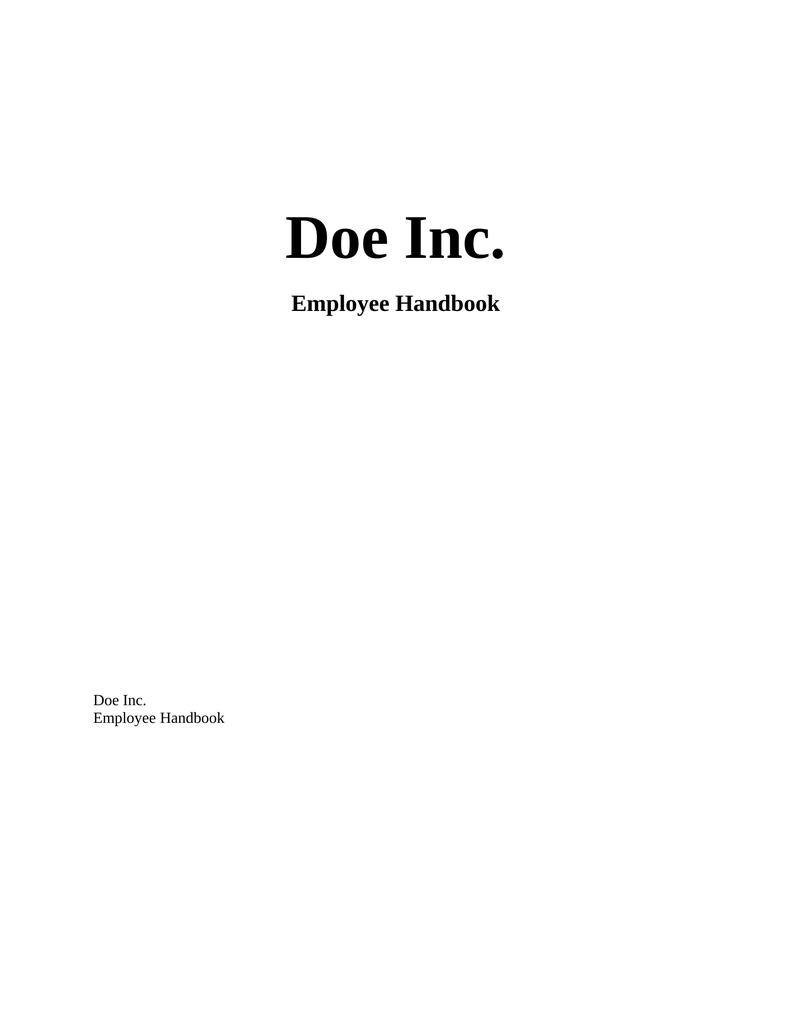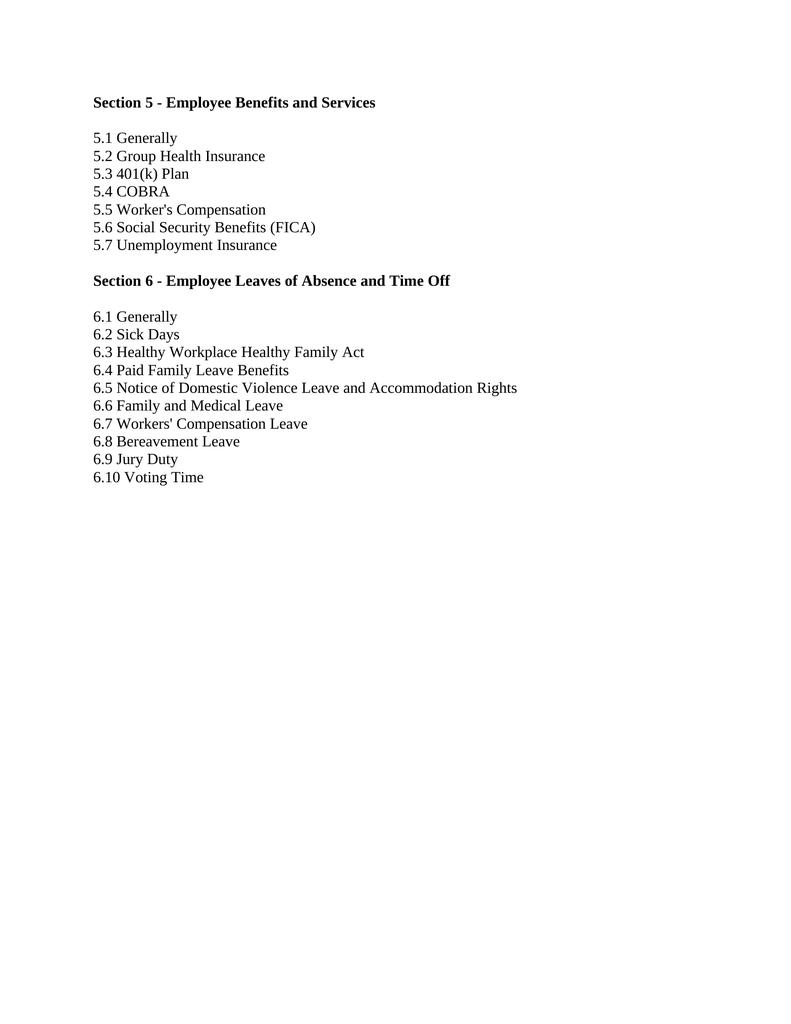 About Legal Documents from AttorneyDocs
AttorneyDocs.com is an online marketplace where lawyers upload their own court-used documents that are now part of the public domain, creating additional revenue from their work product, and helping other lawyers. We have a growing library of over 6,000 documents, spanning all areas of the law, and covering all 50 states and all 11 federal court districts. Sign up for your free account today to start buying and selling!