This product states who the contract is between date the contract was signed, location of the contractor, contract price, licensing, approximate start date, approximate completion date, drawings, specifications, and permits, property lines, access to work, financing, standard materials, nonstandard materials, hazardous materials, work allowance and conflict, mechanics' Lien warning, change orders and amendments, preparations and work, plumbing, electrical service, plaster, filled ground, termite work, removal of material, extra time, damage to project and insurance, commercial general liability insurance, workers compensation insurance, protection of owner's property, guarantee of materials and workmanship, work stoppage, completion and occupancy, notice, integration clause, corrective or repair work, arbitration of disputes, attorneys' fees, and information about the contractors' state license board.
Document Preview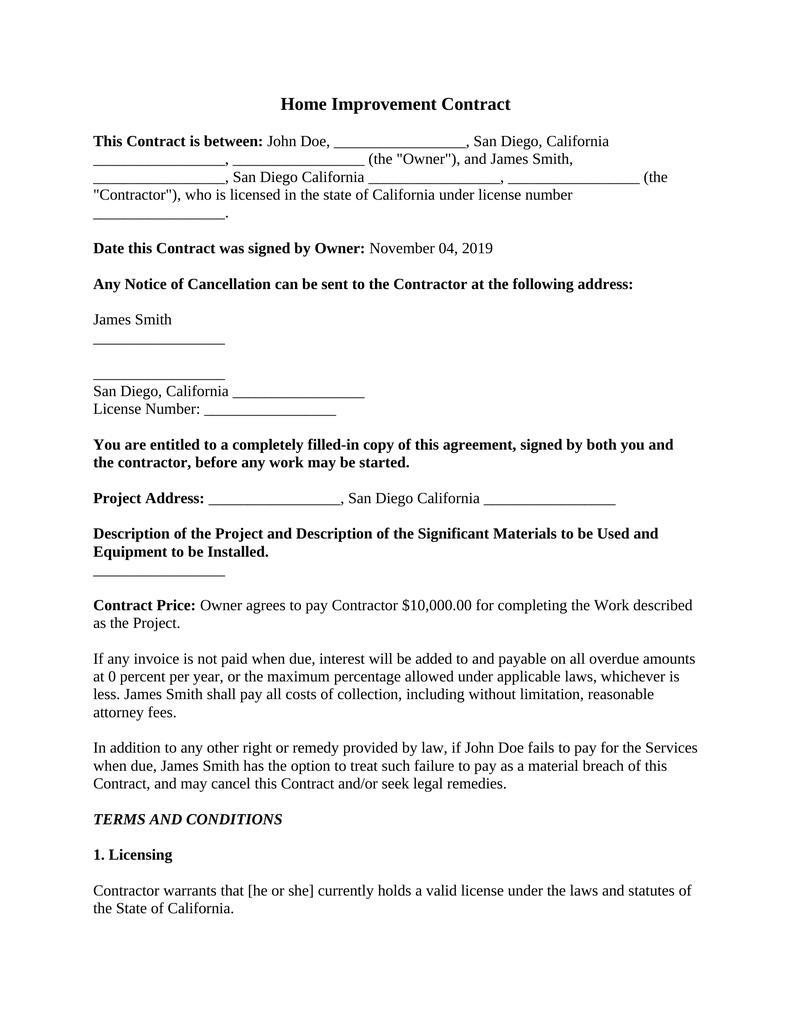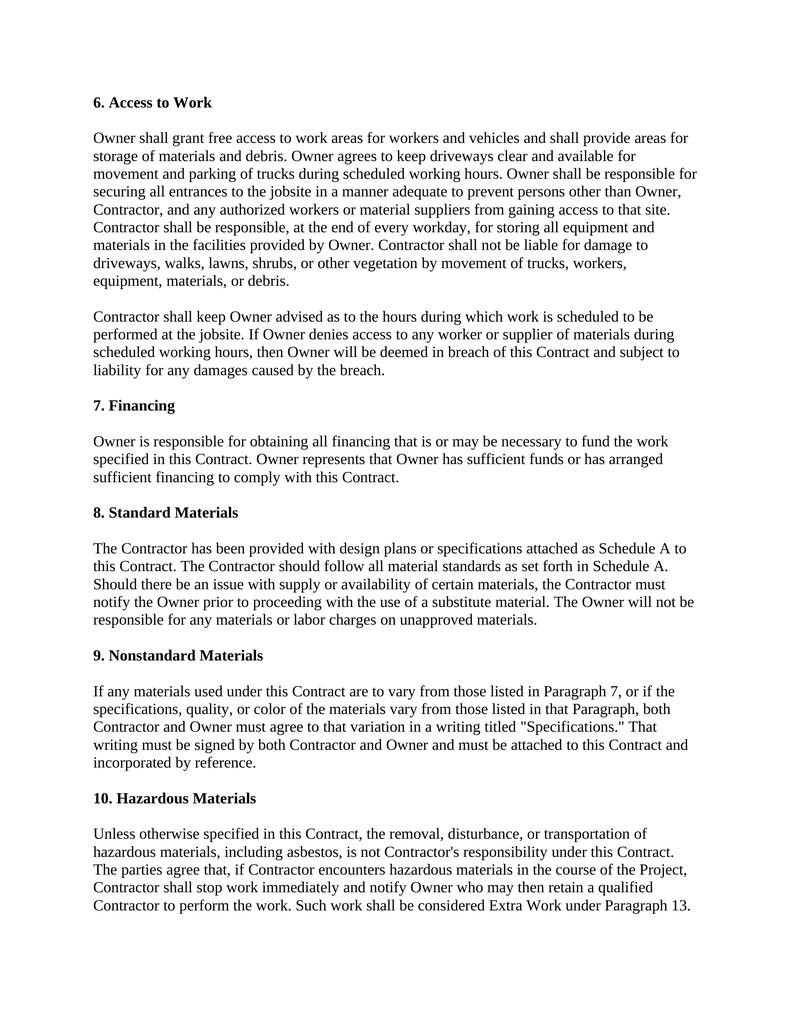 About Legal Documents from AttorneyDocs
AttorneyDocs.com is an online marketplace where lawyers upload their own court-used documents that are now part of the public domain, creating additional revenue from their work product, and helping other lawyers. We have a growing library of over 6,000 documents, spanning all areas of the law, and covering all 50 states and all 11 federal court districts. Sign up for your free account today to start buying and selling!