A motion in limine is a motion filed by a party to a lawsuit which asks the court for an order or ruling limiting or preventing certain evidence from being presented by the other side at the trial of the case.
Your motion in limine can also be framed in a way that asks the court to prohibit opposing counsel from referencing a safety standard or guideline that differs from the applicable standard of care owed in your case on the grounds that any reference to such standards or guidelines will only serve to mislead the jury. 
Document Preview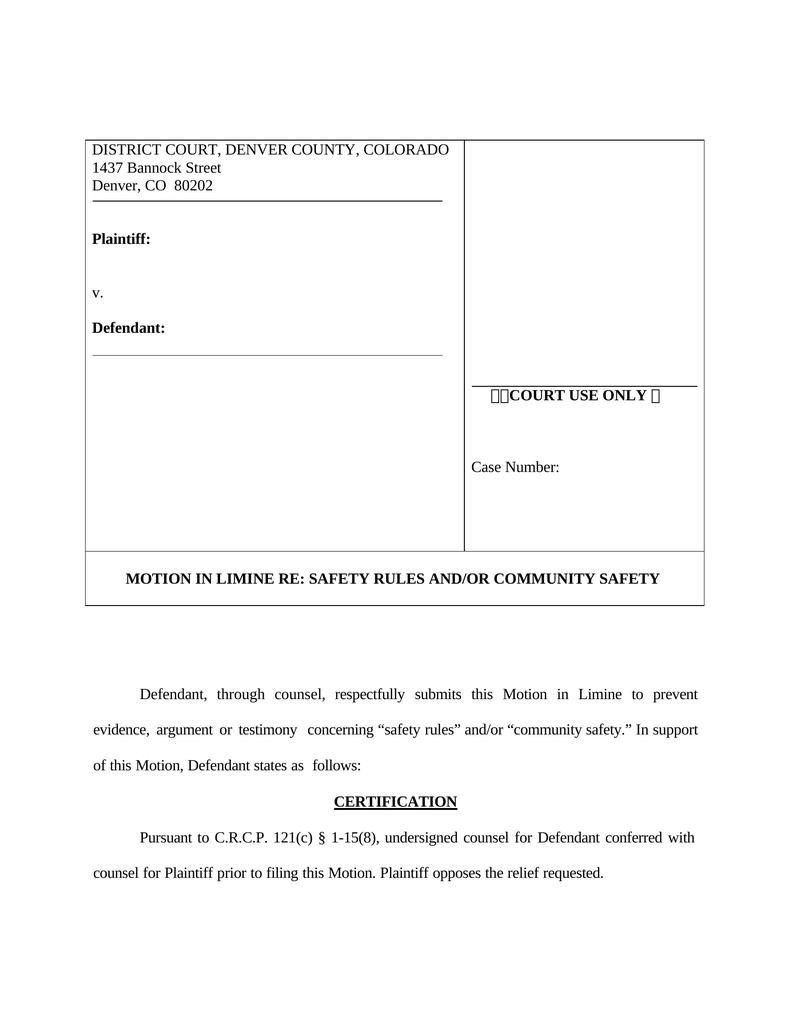 About Legal Documents from AttorneyDocs
AttorneyDocs.com is an online marketplace where lawyers upload their own court-used documents that are now part of the public domain, creating additional revenue from their work product, and helping other lawyers. We have a growing library of over 6,000 documents, spanning all areas of the law, and covering all 50 states and all 11 federal court districts. Sign up for your free account today to start buying and selling!