This product gives description of when the lease agreement was made, between who the agreement was made, the location of the premises, the terms included in the agreement, the amount the rent is per month, the security deposit, use of premises, smoking, management, how many authorized occupants, furnishing provided, how damages would be fixed, information about the keys, the type of storage provided, parking, maintenance, utilities and services, taxes, property insurance, non-sufficient funds, failure to pay, defaults, termination upon sale of premises, early termination clause, military termination clause, destruction or condemnation of premises, habitability, holdover, cumulative right, remodeling or structural improvements, access by landlord to premises, indemnity regarding use of premises, accommodation, dangerous materials, asbestos, compliance with regulations, subletting, individual liability, inspection of premises, nuisance, lead disclosure, mold, hazardous materials disclosure, Governing law, entire agreement, waiver, tenant representation, binding effect, dispute resolution, receipt, and inspection checklist.
Document Preview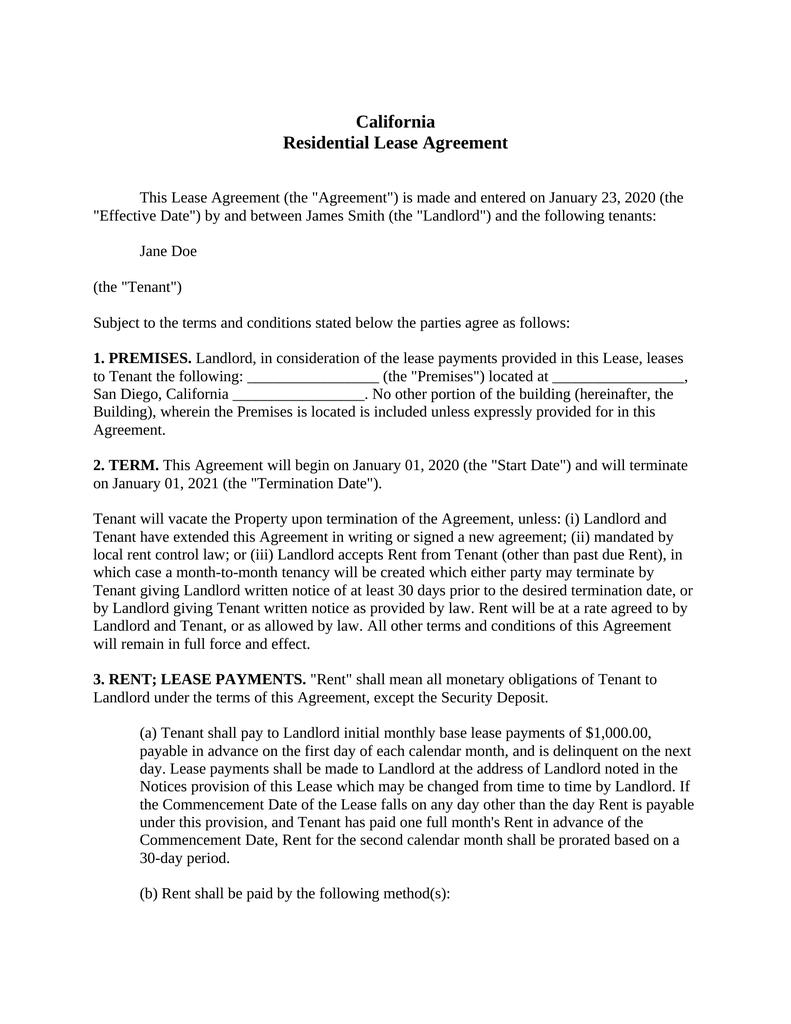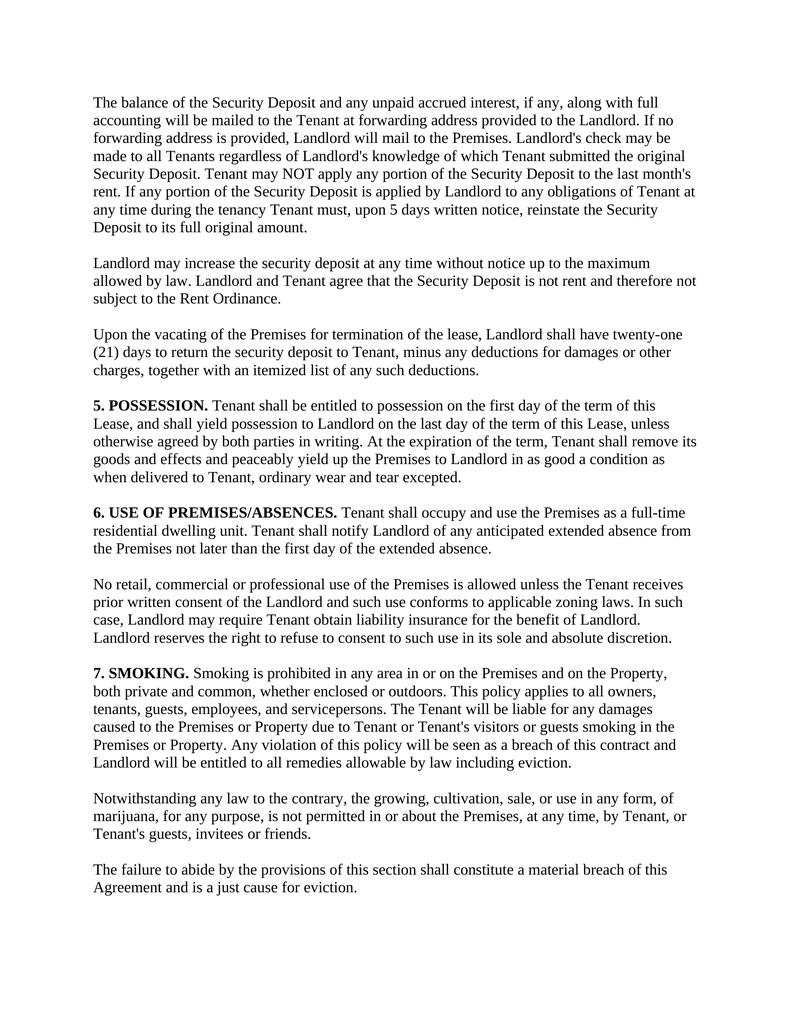 About Legal Documents from AttorneyDocs
AttorneyDocs.com is an online marketplace where lawyers upload their own court-used documents that are now part of the public domain, creating additional revenue from their work product, and helping other lawyers. We have a growing library of over 6,000 documents, spanning all areas of the law, and covering all 50 states and all 11 federal court districts. Sign up for your free account today to start buying and selling!