Contract for Independent Contractor work
An Independent Contractor Agreement is a written contract between two parties for a specific service or project. One person or company is hiring another to help on a short term task. Unlike an employment agreement, this document clearly spells out why the party being hired is not an employee for legal and tax purposes.
Three Common Construction Contracts
– FIXED PRICE. Fixed price construction contracts, also commonly referred to as "lump sum" or "stipulated sum" contracts, are the most common types of construction contracts. …
– COST PLUS. …
– GUARANTEED MAXIMUM PRICE.
In some cases, A general contractor is also the builder on your project and will use his own team and subcontractors for both construction and the mechanical work. … In metropolitan areas, this work is more commonly divided out between a general contractor who oversees the whole project and keeps a builder on task.
Document Preview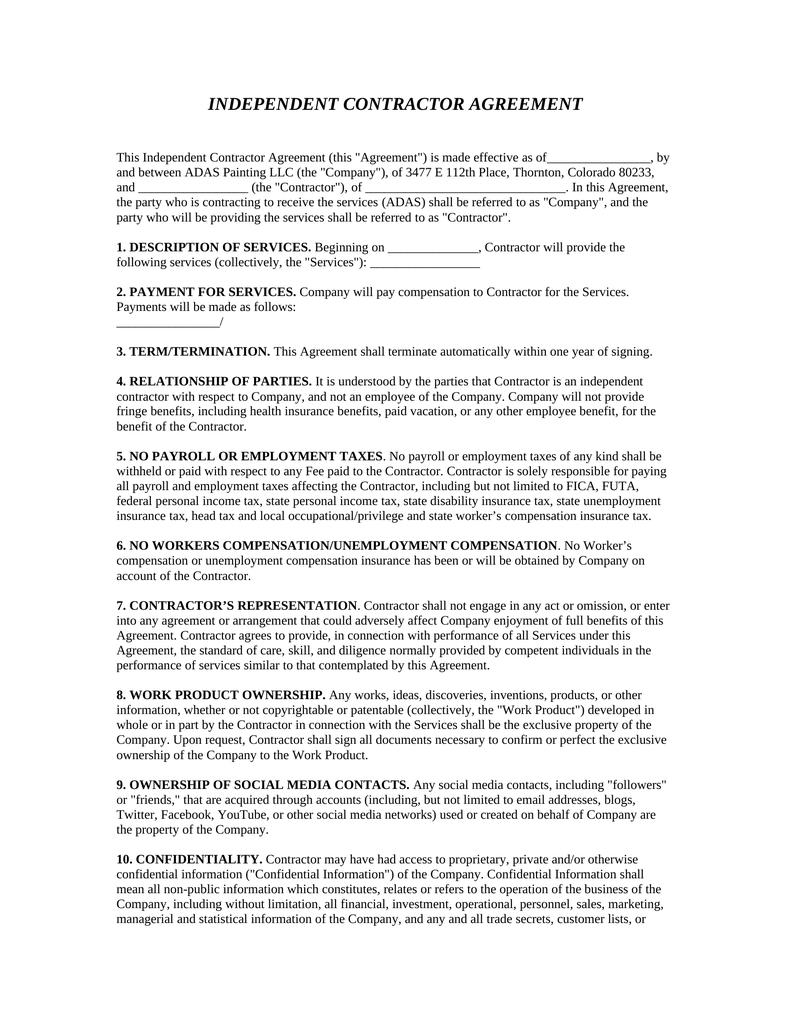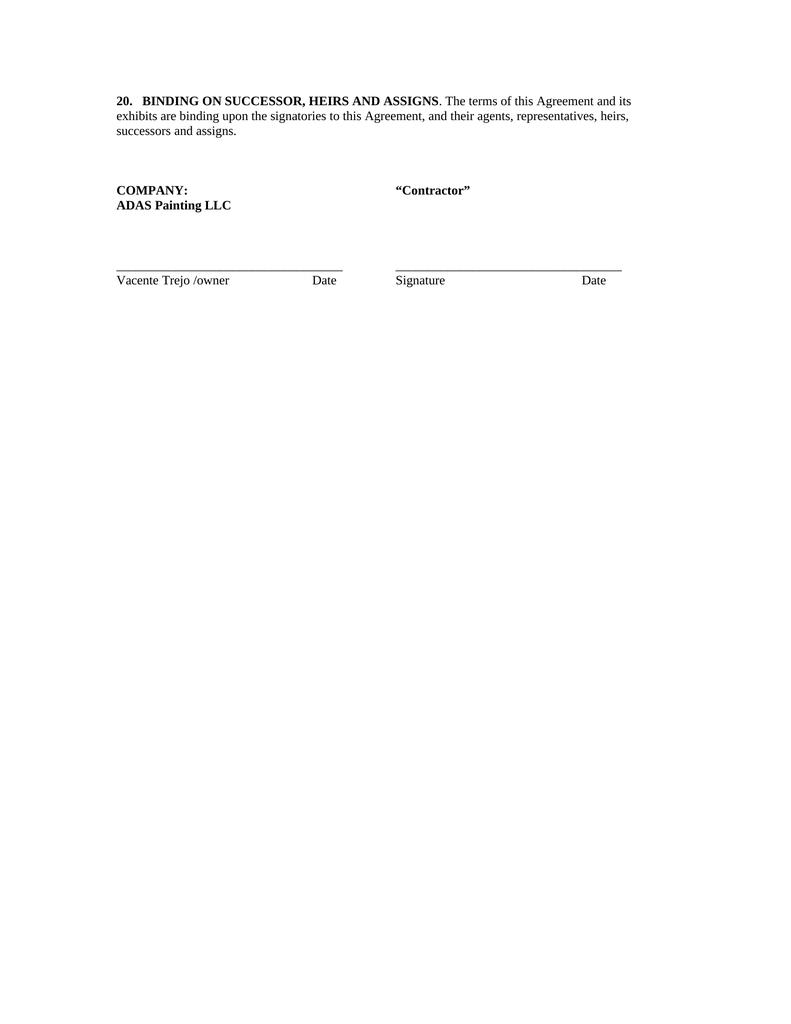 About Legal Documents from AttorneyDocs
AttorneyDocs.com is an online marketplace where lawyers upload their own court-used documents that are now part of the public domain, creating additional revenue from their work product, and helping other lawyers. We have a growing library of over 6,000 documents, spanning all areas of the law, and covering all 50 states and all 11 federal court districts. Sign up for your free account today to start buying and selling!