Motion for Disclosure of Any Records or Notes of Psychiatric Treatment of Prosecution Witness in a sex related legal case.
Motion for disclosure is a request asking a judge to issue an order requiring the other party to disclose something. A motion to compel discovery is a motion brought by a party asking the court to compel another party, or third party, to provide certain disclosures or discovery.
Treating psychiatrists are required to release confidential information only when it is court-ordered. An attorney-issued subpoena is not a court order. When a patient authorizes consent, HIPAA grants permission for, but does not require, disclosure.
Document Preview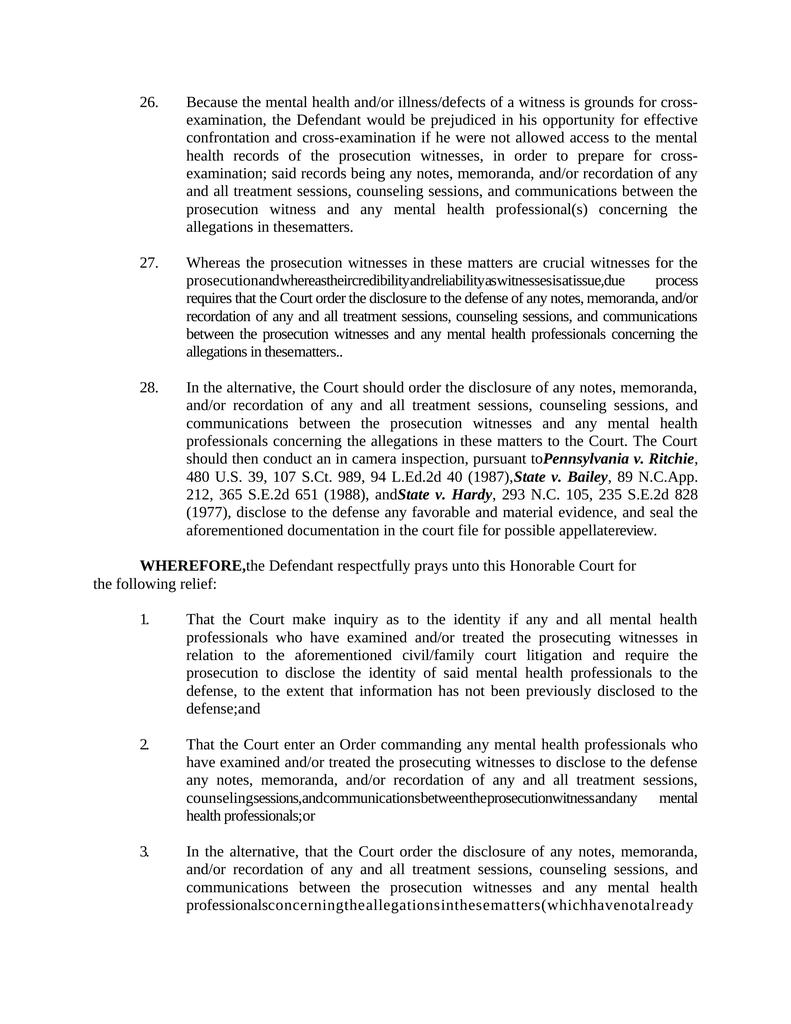 About Legal Documents from AttorneyDocs
AttorneyDocs.com is an online marketplace where lawyers upload their own court-used documents that are now part of the public domain, creating additional revenue from their work product, and helping other lawyers. We have a growing library of over 6,000 documents, spanning all areas of the law, and covering all 50 states and all 11 federal court districts. Sign up for your free account today to start buying and selling!