It's no surprise that the global pandemic has highlighted the need for extra money and to make legal documents more accessible. Although sites like LegalZoom or Rocket Lawyers provide forms and templates at a low cost, rarely are these documents sufficient and advisable. Of course lawyers start out using forms, but in most experiences, professionals transition towards documents that posses sophistication of an experienced lawyer. If you're one of these professionals, AttorneyDocs is the place for you! Whether you're looking to buy a document created by an actual attorney, sell legal documents, or seek legal advice—Attorney Docs makes law affordable and available to everyone. Sell your legal documents today and meet your money goals for 2021.
New registers, please follow these next steps:
Now that you have signed up, here's what you should do next: Sign in and click on "Your Dashboard" to update your professional profile through "Account Info". Once finished setting up your profile, return to the dashboard to upload your documents. Click on "Upload Documents".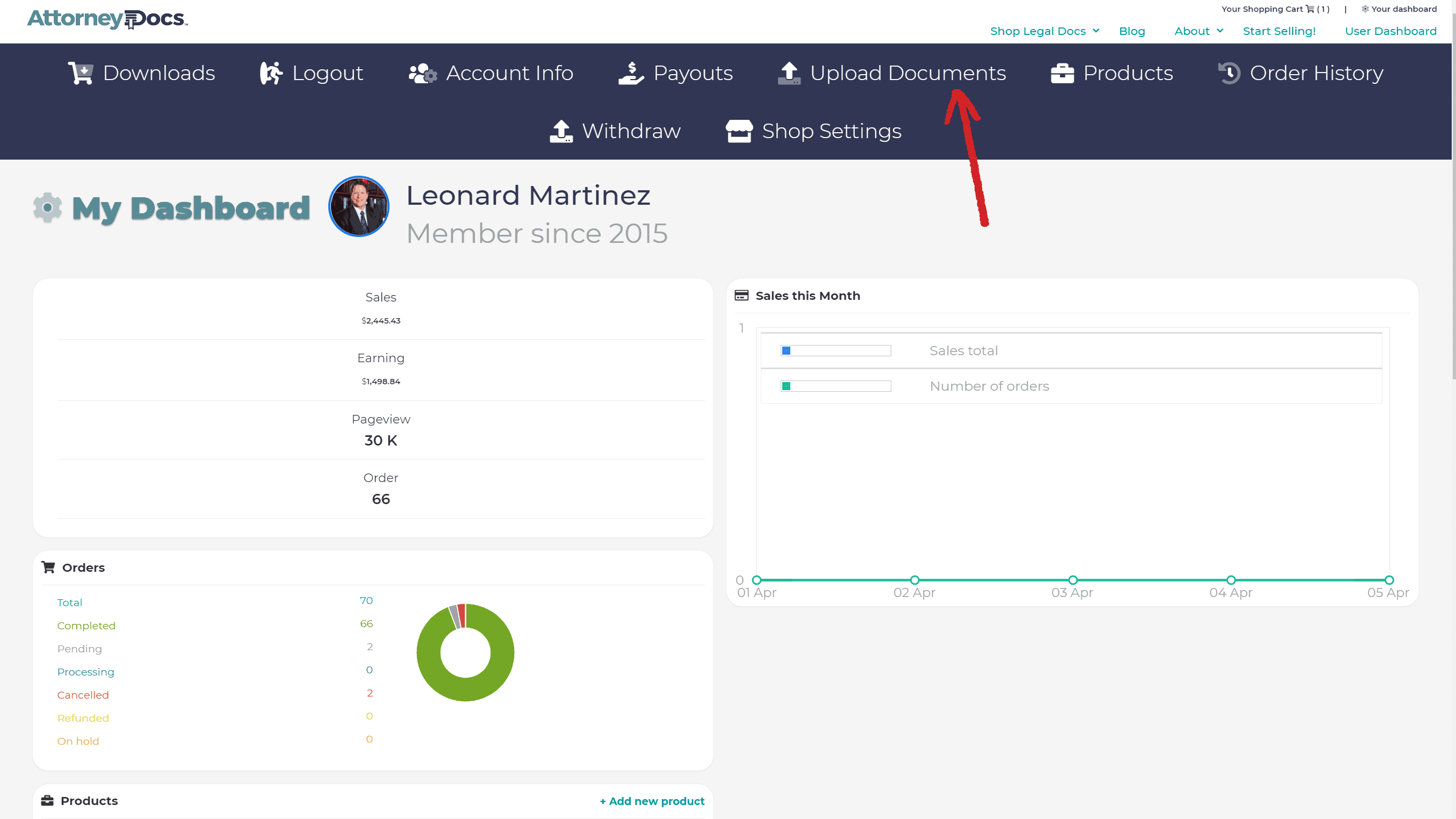 This will take you "My Account", which contains more information that you can access about your sales and products. Next, click on "Add New Product".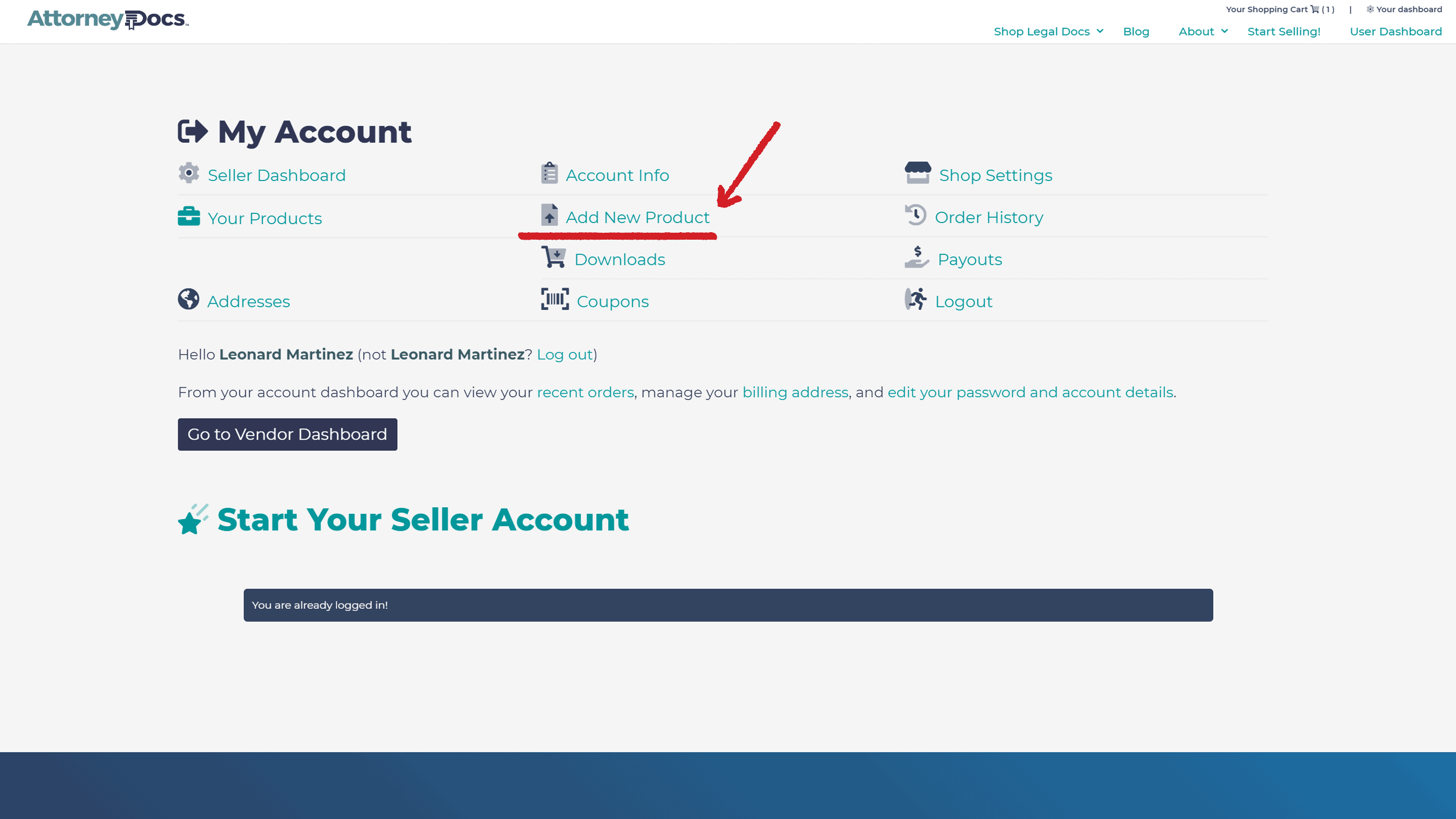 Now you can upload your file (Word Document or PDF) by clicking on "Select File(s)". Please add a name and decent description of your document to enhance the customer experience. Product descriptions can also help you stand out from competitors by telling customers what your product has that others don't! Notify us when you need any help support@attorneydocs.com. We also redact for free!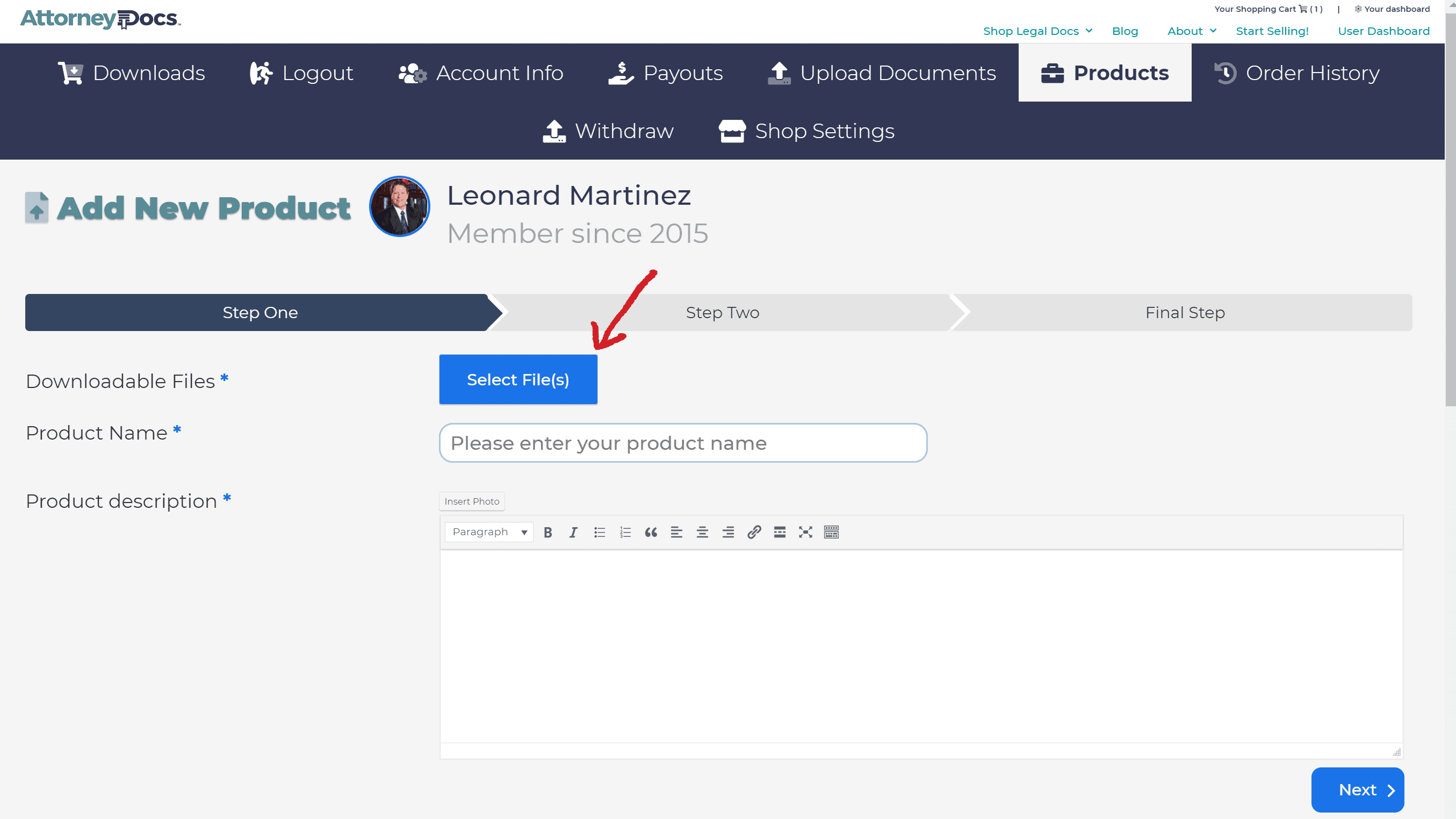 If you're having trouble setting your own price, here is a general guide our owner has used when he sells his document:
| | |
| --- | --- |
| Common Letters | $15—$30 |
| Detailed Contracts | $20—$50 |
| Longbriefs | $50—$100 |
| Complex Issues | $100+ |
Now Sell Your Legal Documents!
Share and be social about your recent uploads to get the most out of your purchase especially on LinkedIn and Facebook!
Let's connect. Follow us on LinkedIn and Facebook: